Duchess of Cambridge stuns in white gown at movie premier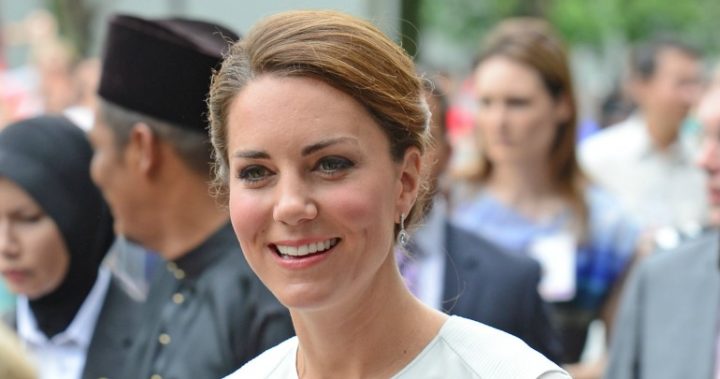 The Duchess of Cambridge has put on a stunning display at a movie premier in London only hours ago.
Kate wore a beautiful white gown with a daring slit up the thigh – not something she usually goes for – and left the crowd awe-struck after taking her time to stop and chat with as many people as she could.
The Duchess was attending the premier of the movie 'A Street Cat Called Bob' as part of her role as patron for Action On Addiction – a charity that helps those struggling in the grips of addiction.
The movie is based on the touching true story of former addict James Bowen who was homeless and living on the streets when found an injured stray cat and nursed it back to health.
Ad. Article continues below.
The pair became unlikely friends, with cat following him around town as he busked to make money. James says having the cat changed his life as he had someone else to think about and look after and pushed him to get help and beat his addiction once and for all.
The superstar cat was at the premier too and Kate looked thrilled when she stopped to give it a scratch on the head as she passed.
Ad. Article continues below.
A number of the guests in attendance were recovering addicts and Kate took the time to stop and talk to them and ask how they coping and how their lives had changed since starting their journey to recovery.
Those who spoke to her said she was delightful and seemed genuinely interested in what they had to say.
"Your Royal Highness, you have taken us at Action on Addiction, for who we are and what we do, warts and all. And it is warts and all," one woman told Kate, to chuckles from the Duchess.
Another noted how wonderful it was to have such an influential person using their position for good: "She was fascinated to learn about the work we do and how many inmates are in recovery given the environment we are living and working in."
Are you a fan of the Duchess? What do you think of her glamorous gown?