Duchess of Cambridge steps out in stunning tiara with the royal family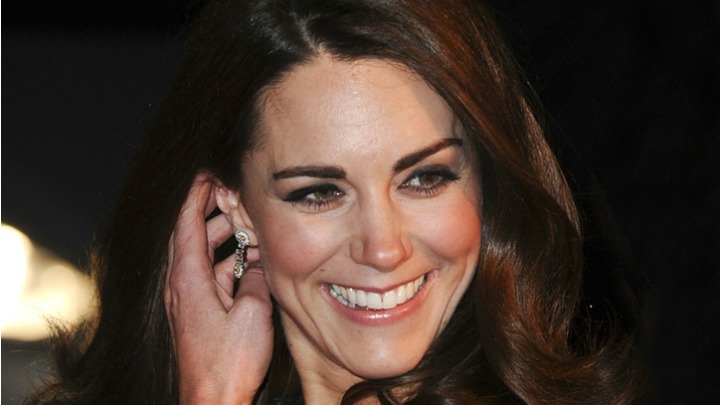 The Duchess of Cambridge has stepped out for only the sixth time wearing one of the Queen's beautiful tiaras for a very special occasion.
The royals hosted the prestigious Diplomatic Reception at Buckingham Palace, which was attended by Catherine and Prince William as well as Prince Charles and the Duchess of Cornwall and the Queen and Prince Philip.
While the event has always been closed to the public, the royals have taken the unprecedented step of sharing a photo of the 'magnificent six' before the reception.
The photo shows the six royals standing in a line smiling together as they sport their royal best.
Ad. Article continues below.
Catherine looked absolutely stunning in a red floor-length gown with the Cambridge Lover's Knot tiara atop her head.
The diamond and pearl tiara was a wedding gift to Princess Diana and was one of her favourites.
Ad. Article continues below.
As it was such a special night, the men in the family can be seen wearing knee breaches with the Garter of the Order of the Garter insignia – rarely seen in public – attached just below their left knees.
The Order of the Garter is the most senior and the oldest Order of British chivalry.
The photo of the royals was shared by the family on their Instagram page and has already earned thousands of likes and comments.
Are you a fan of the royal family? What do you think of Catherine's outfit here?