Duchess of Cambridge makes fun of Prince William at charity event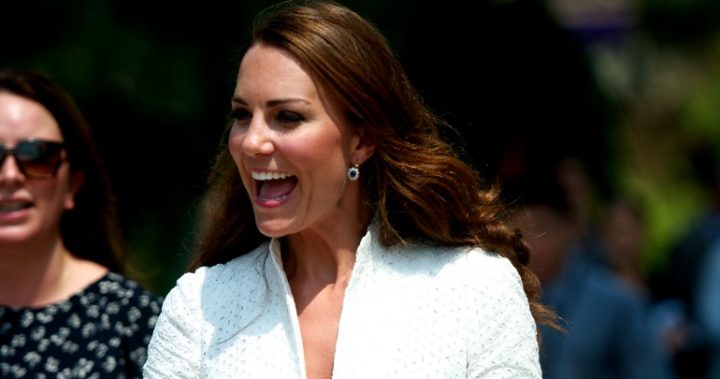 Isn't part of the fun of being married or in a relationship having a bit of fun at your other half's expense? The Duchess of Cambridge certainly thinks so, and gave the crowd attending an event for the charity Heads Together a bit of a giggle at the same time.
Having joined her husband Prince William and her brother-in-law Prince Harry, Catherine gave an impassioned speech about mental health to the audience of celebrities, journalists, charity workers and business leaders and announced how the charity would be partnering with the London Marathon in April.
After the formalities, the three royals chatted to various television personalities who have committed to running the marathon on behalf of eight mental health charities.
Running the course will be Good Morning Britain presenter Sean Fletcher, who comitted to the cause after his son was diagnosed with OCD.
Ad. Article continues below.
"I was chatting to Prince William and he has promised that he will run a marathon in Kenya sometime," Fletcher says.
"Then I spoke to Kate and she said 'I'll believe that when I see it'."
The trio have been praised for the amount of passion they have for the cause, however they are unlikely to run the marathon because of security reasons and will instead be on the sidelines cheering for those who are running.
Have you ever had a bit of fun at your partner's expense? What do you think about the royal trio's charity involvement?