Duchess of Cambridge copies the Queen with bold green dress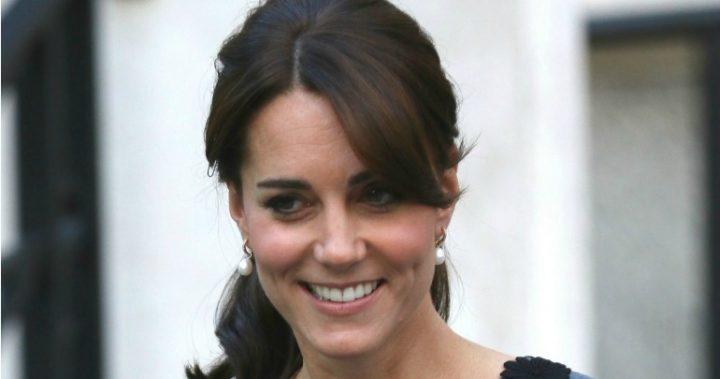 She's regarded as one of the most stylish royals in the world, but this time it looks like the Duchess of Cambridge has been taking tips from the Queen!
Kate stepped out yesterday in a stunning green two-piece outfit similar to many Her Majesty has worn before.
The bold green skirt and jacket looked lovely paired with her simple black heels and peter pan collar peaking through the top.
She kept her hair simple and down for the occasion with a little black clutch to finish.
Ad. Article continues below.
While most were enamored with her outfit for the day, she was actually out to visit young children at a hospice in Norfolk.
She was greeted almost immediately by a young girl who's brother had passed away from a brain tumour last year. After a chat with the sweet girl, Kate put a comforting hand on her father's arm, saying: "I'm a mum and I can't imagine what you've been through."
Staying true to her reputation for being incredibly warm and comforting in person, Kate seemed completely at ease with the crowd and was happy to chat to them along the way.
She was seen smiling in delight after a young fan handed her a drawing with a message on it, bending down to say thank you.
Ad. Article continues below.
Later she took part in a painting session with some of the children and let out a big laugh when one little girl, Isabella, enthusiastically tipped an entire pot of glitter onto her painting.
"My other little girl Daisy asked her what it was like to be a real princess and Kate said she's very well looked after by her husband," said one mum. "Daisy is four and absolutely loves princesses."
Isabella's mum commented: "Kate also said about her kids that Charlotte and George run in different directions all the time. She was very down to earth and was happy to sit with Isabella."
Ad. Article continues below.
The Duchess is expected to pick up even more charity work this year once she and William move their family back to London. The royal family is said to be preparing for a major transition with talk the Queen is getting ready to step down.
What do you think of Catherine's charity work? Are you a fan of her style?