'Drug-addicted parents should be sterilised'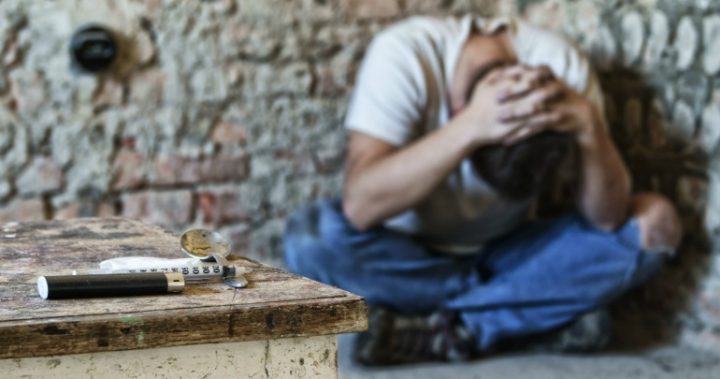 If you happened to catch the Today Show on October 24, you might have been taken aback by the comments from columnist Miranda Devine.
When it was recently reported that a Sydney couple had eight of their children removed from their care due to family violence and drug addiction but had a full-time care worker appointed to help them care for their ninth child the columnist saw red.
"How can someone who is ice-addicted look after a child?" Devine asked Today host Lisa Wilkinson.
The Daily Telegraph columnist says it is "ridiculous" taxpayers are expected to have a full-time carer in this couple's home so that the child can be taken care of when the parents are obviously unable to do so.
Ad. Article continues below.
"It's not an ideal situation," Devine says.
"I mean, ninth child. Obviously, these parents are no good at being parents. So what needs to happen I think, is you give them an incentive not to have children; to get sterilised."
She then went on to say that "we pay them for sterilisation" and argued that as harsh as that sounds it would be outweighed by the number of children who would not be "damaged" as a result of living in situations of neglect and abuse.
When Today revisted the issue on its Today Extra program there were plenty on social media who agreed with Devine's comments, though whether the ice addicts should be paid for sterilisation brought further debate.
Ad. Article continues below.
Brisbane's 4BC presenter clashed with Today Extra host David Campbell, saying that the program this and eight other families have used should not be government-funded.
"This is a real serious concern, and especially when it is government -funded, it is taxpayers' money that's going in here," Davis says, adding children in similar situations were better off in foster care.
While Campbell claimed parents with a drug addiction didn't necessarily not want their children. "It does not mean they don't care, that means they're an addict. It's a big difference," he says.
Ad. Article continues below.
In July the Australian Women's Weekly ran a story on the children of ice addicted parents, highlighting that they often came to school with empty lunchboxes, unbrushed hair and teeth and dirty uniforms.
It said that ice was one of the most destructive drugs.
"I've seen other drugs have a serious long-term outcome, but ice seems to just diminish the humanity so quickly… There's just this incredible needs to fuel the addiction and everything else is second place," Cheryl McBride, char of the Public Schools Principals Forum told the magazine.
She tells the story of just how students of ice affected parents suffer.
In Devine's column of October 24 she provides details of a program in the United States called Project Prevention that offers cash incentives for women and men addicted to drugs and/or alcohol to use long-term permanent birth control, including sterilisation.
Ad. Article continues below.
Its founder, Barbara Harris, says it pays around $300 for drug addicts or alcoholics to be on long-term birth control.
She strongly believes addicts should not have children, highlighting that babies are being born in withdrawal, underweight and with serious medical problems. "What's the quality of life they're going to have?" she asks. "But it is preventable. It's just common sense to me."
But understandably this isn't everyone's opinion. Those opposed to such a plan have even slated Project Prevention as a form of Nazi eugenics, yet Harris speaks first-hand of the challenges children of drug addicted parents face after having adopted their daughter, Destiny, at eight months old, and then Destiny's brother Isaiah.
When accused of being racist because so many of Project Prevention's users are from African-American backgrounds, Harris points out she has a black husband and that her children are either black or of mixed race. She also says she is in favour of abortion, though not when used by drug addicts as a form of contraception.
The New South Wales program has the backing of family and community services minister Brad Hazzard.
Ad. Article continues below.
"There is absolutely no question that removing a baby from a mum is no guarantee that baby is going to have a positive future," he has been quoted as saying.
It could also be argued that Australia's welfare system makes it enticing for drug addicts to continue having children they can't care for because, as Devine puts it, "it provides them with more money for each child and priority social housing".
"Why is it any more perverse to offer addicts cash incentives not to have children who will be mistreated, than to offer them extra welfare for each child they have and can't take care of?" Devine asks.
What are your thoughts on this issue — should drug addicted parents be sterilised instead of being given another chance? Have you been affected by drugs in your family? Share your stories with us.