Dreamworld announces the fate of Thunder River Rapid ride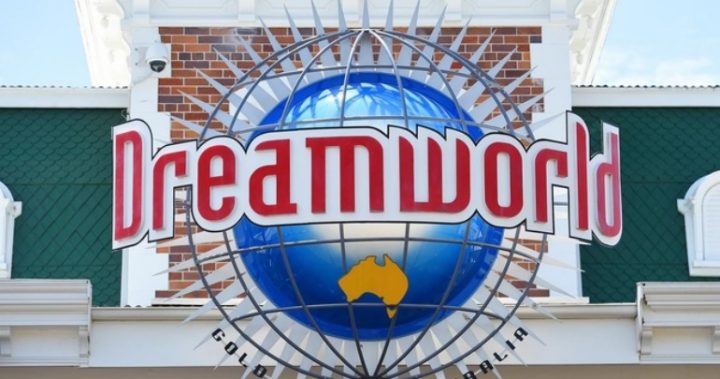 Dreamworld has announced it will be destroying the Thunder River Rapid ride following the tragic deaths of four tourists only weeks ago.
In a statement released by parent company Ardent Leisure, Deborah Thomas confirmed the "permanent closure" saying it was the only respectful thing to do.
"The closure of the ride is the only respectful and appropriate course of action," Ms Thomas said in the statement.
As well as destroying the ride for good, Ms Thomas said Dreamworld would be inviting the families of Kate Goodchild, her brother Luke Dorsett, his partner Roozbeh Araghi and Cindy Low, to help create a memorial at the park in their honour.
The four tourists were killed when the ride malfunctioned and flipped trapping them between the conveyer belt and the flotation device.
Ad. Article continues below.
While the closure of the ride has been welcomed by many, some are asking if it is enough?
There have been calls by some for the entire theme park to close after it was revealed it had previously been lax on safety standards and failed to regularly check rides.
Many have said they wouldn't feel safe going to the park any more as worries mount over there being another tragic accident in future.
In retaliation though, Dreamworld says it has enlisted an independent expert engineering firm to review all rides before reopening the park.
"Pitt and Sherry are one of Australia's leading experts in mechanical engineering with extensive experience in providing engineering and technical services for amusement rides and devices," Ms Thomas said.
Ad. Article continues below.
"Pitt and Sherry's review will be further peer reviewed by an industry leading global theme park safety specialist.
"Dreamworld is also well progressed on an internal review of every ride in the Park, which includes reviewing all operating policies and procedures.
"In addition to these reviews, Dreamworld remains committed to working closely with the Workplace Health and Safety Queensland team.
"No ride at Dreamworld will operate until the Workplace Health and Safety Audit has been completed and unless it passes the multi-level internal and external review process."
Do you think Dreamworld has done enough for the victims' families? Would you feel safe going to the theme park again?