Downton Abbey star reveals 'hell' of menopause in her 40s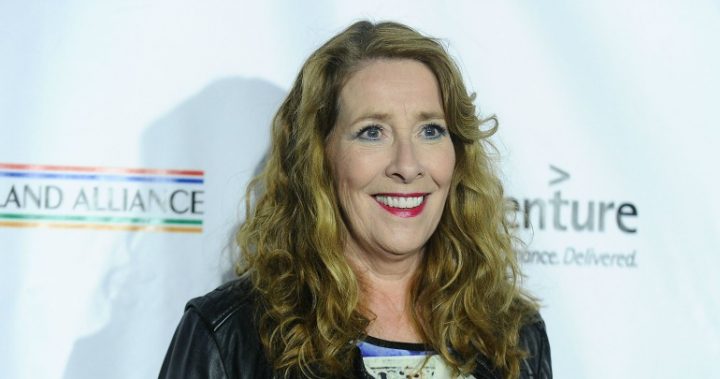 Menopause is something many woman can relate to, and Downton Abbey star Phyllis Logan has now branded it "hellish", after experiencing it in her 40s.
The 61-year-old actress, who played Mrs Hughes in the hit British period drama, has opened up on her "unfortunate" experience, and even shared her relief at being able to have a child beforehand.
While Logan said hers is now "a thing of the past", she still knows women who wake up with their "sheets wringing" from hot flushes and "having to tear their clothes off in the middle of the tube station."
"I can speak about mine because I unfortunately started it when I was in my mid-40s," she told the Mail Online.
"So it's a bit of a thing of the past now. Thank god I managed to cram out a child before that, because otherwise I wouldn't have been…"
Ad. Article continues below.
She added: "It's hellish really."
You can't hide your secrets when Mrs Hughes is on duty. #Downton pic.twitter.com/f2zBnkizHa

— Downton Abbey (@DowntonAbbey) August 26, 2017
The actress spoke out ahead of the release of a new drama, Girlfriends, on Britain's ITV, and shared her happiness that menopause was finally being talked about – saying it's long "overdue".
Meanwhile, Logan's role on Downton Abbey may be over, but she's not ready to hang up her acting shoes yet.
Ad. Article continues below.
Asked if she saw an endpoint for her career, she told the site that while jobs may be "thinner on the ground", there's still a lot of opportunities for women in their 60s and 70s-plus.
She's certainly not alone, and it comes after actress Dawn French revealed her very personal struggles about going through menopause in her 50s.
The actress, now 60, had a nightmare menopause experience, which resulted in the star getting a hysterectomy in 2011.
Read more: Menopause hell: Dawn French reveals horrific ordeal
And the mother-of-one says her memory has never been the same and now she accommodates for the loss by writing notes.
Ad. Article continues below.
"You have to surrender to it, to the experience of it. I found it was a thief of my memory, so I had to write lists to remember stuff – I still do," she told Prima magazine.
"Physically I found it a challenge – my womb was a mess, so it had to go. But the main thing is you can't pretend it's not happening; accept it and, if you need help go and get it."
French encourages all women to seek medical help if they are struggling with menopause
What was your experience with menopause like? Are you happy it's being discussed more now?