Donald Trump's latest blunder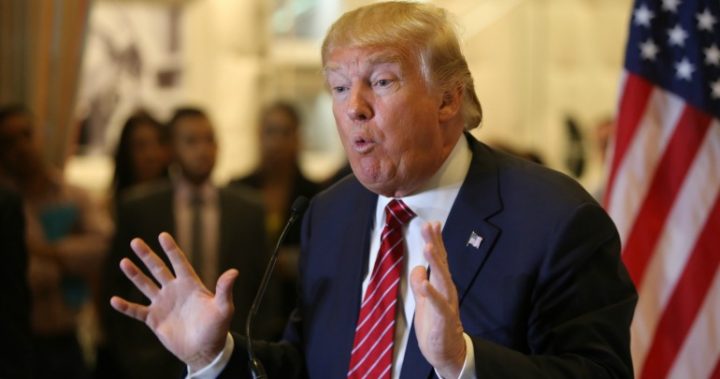 It's been less than a week since the now infamous 'grab them by the p***y' comments surfaced.
And now the world is talking about Donald Trump's latest slip of the tongue.
The US presidential candidate was speaking to his supporters about voting during a rally in Florida.
"There's never been anything like this," he said, "so, go and register. Make sure you get out and vote: November 28!"
The problem is, the election is actually 20 days earlier on November 8.
Ad. Article continues below.
Trump's slip-up has been trending on social media, with plenty of people making fun of him for it.
Some of the commentary on Twitter from people who are less than supportive of Trump is encouraging his supporters to 'get out and vote on November 28'.
"Trump voters: Trump was right about election day being on November 28. Don't let the lying media tell you otherwise," one person posted on Twitter.
"Yes Trump supporters. Whatever you do please get out and vote on November 28th and not a minute before!," another wrote.
Ad. Article continues below.
You might be wondering why Trump could have made the mistake?
Well, BuzzFeed is reporting that the trial into whether his Trump University defrauded students is set to begin on November 28.
Unfortunately for Trump, it's not the first time he's slipped up during his campaign.
In April, he accidentally referred to the 9/11 terror attacks as 7/Eleven.
Back in January, one of his ads used incorrect footage to try and back his views on immigration.
Ad. Article continues below.
It showed people rushing towards a border fence as the voice over spoke about Trump's plans to stop illegal immigration from Mexico. But the footage shown was actually from a Spanish part of Morocco.
What do you think of Trump's latest gaffe? Do you think he should become president?