Donald Trump takes a swipe at soldiers suffering from PTSD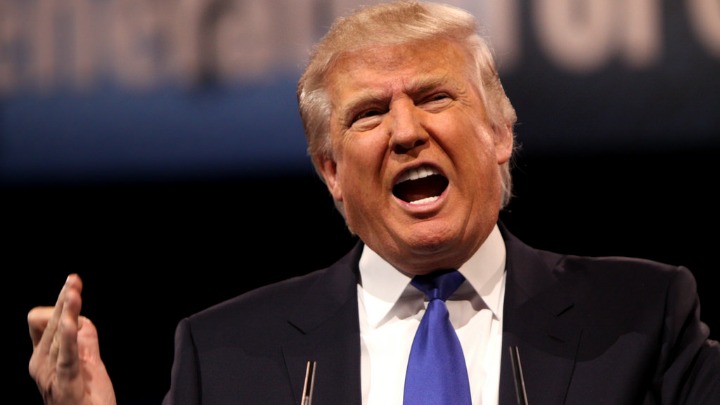 United States Republican Presidential Nominee Donald Trump has made a number of political gaffs in the lead up to this year's US election, but it's his latest that could hurt his campaign the most as many feel he has gone too far this time.
Mr Trump was speaking at the Retired American Warriors event yesterday when he suggested that soldiers who suffer from Post Traumatic Stress Disorder (PTSD) are not "strong" enough to "handle it".
"When you talk about the mental health problems, when people come back from war and combat, and they see things that maybe a lot of the folks in this room have seen many times over — and you're strong and you can handle it — but a lot of people can't handle it," he said.
"And they see horror stories. They see events that you couldn't see in a movie; nobody would believe it," he continued.
He was quick to receive criticism though for implying that "strong" people can simple overcome PTSD and anyone who can't is weak.
Ad. Article continues below.
Many returned soldiers suffer PTSD when they come home after war, and those who have lived through it know it is not a matter of being weak or strong.
Mr Trumps has been branded as "insensitive" and "ignorant" for his remarks.
Only a few months ago, Mr Trump made a big show of saying he will create extra support for American veterans suffering from PTSD.
According to the latest data from the Department of Veterans Affairs (America) an average of 20 veterans committed suicide each day in 2014 – many of them suffering from PTSD.
The figure is believed to be much lower in Australia, but the Australian Defence Force does not actually track these numbers and has said in the past they haven't found a link between soldiers' deployment and suicide rates – something that is frustrating for many Aussie veterans suffering from PTSD.
There is no word yet on whether or not Mr Trump will apologise for his comments.
Do you think he was out of line? Or is Donald Trump speaking the truth?