Donald Trump set to make 'personal' and 'philosophical' first speech as president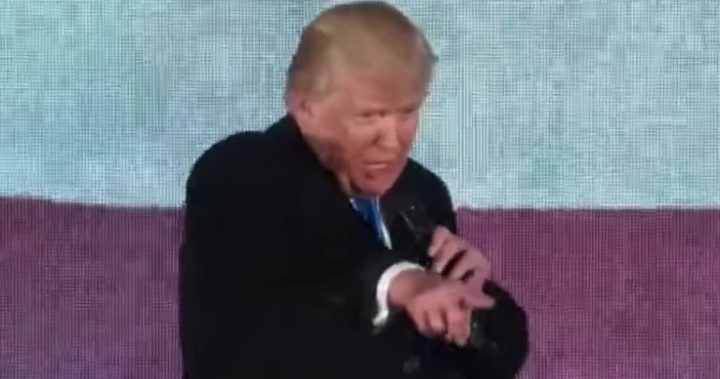 It's a moment many of us never expected would happen.
But in just a few hours time, Donald Trump will take the stage at his inauguration and become the president of the United States.
A lot of people are wondering what his first speech as president will be like, after all, Trump can give a very rousing speech.
His press secretary Sean Spicer has given a little bit on insight into the speech, saying it will be "personal" and "philosophical".
"It's going to be a very personal and sincere statement about his vision for the country," he told reporters – the Courier Mail reported.
Ad. Article continues below.
"He will discuss what it means to be an American, the challenges that we face, as members of the middle class, that they face."
Trump's inauguration kicks off in the early hours of tomorrow morning for those watching in Australia.
Compared to Barack Obama's 2008 and 2012 inaugurations, it's expected to be a less star-studded affair with many stars and politicians boycotting the ceremony.
While the Trumps celebrated an inauguration concert at the Lincoln Memorial, thousands of people protested on the streets of New York alongside A-list celebrities including Alec Baldwin, Cher and Michael Moore.
 Baldwin reportedly took to the podium at the protest, giving one of his famous impersonations of Trump.
Ad. Article continues below.
"Are we going to have 100 days of resistance?" he said.
"Fantastic!" 
Will you be watching the inauguration? What would you like to hear in Donald Trump's speech?