Donald Trump reveals what he'll do on his first day in office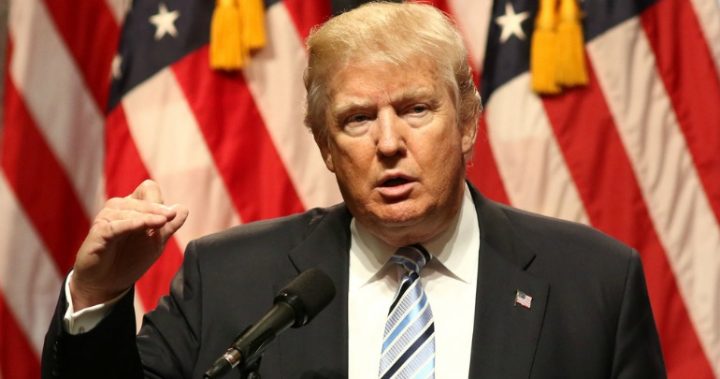 Incoming president Donald Trump has talked a big game about his plans for Washington and everything he is going to achieve as president, so his plans for his first day in office have left many confused.
Trump is set to take office on Friday after his inauguration ceremony and while most presidents would be jumping at the chance to get straight to work, Trump says he plans on taking the weekend off and officially starting work on Monday.
Speaking to the Times of London, he said he plans of celebrating all weekend and actually getting down to business on Monday.
"One of the first orders I'm gonna sign — day one — which I will consider to be Monday as opposed to Friday or Saturday. Right? I mean my day one is gonna be Monday because I don't want to be signing and get it mixed up with lots of celebration, but one of the first orders we're gonna be signing is gonna be strong borders," he said.
Cue millions of people taking to social media to mock him.
Ad. Article continues below.
"Ha ha! The weekend off, right after starting the most demanding job on earth," wrote Larry Desaules.
"Let the vacation days count begin!!!" tweeted Rita Ciarico.
Trump's plans to 'party hard' and celebrate are in stark contrast to his previous claims he would get to work within the first hour of office.
"On Day One, I am going to begin swiftly removing criminal illegal immigrants from this country," he said during a speech in Des Moines back in August. "It's going to happen within one hour after I take office."
With so much talk in Australia lately about politicians taking advantage of the system, some are wondering if this is a sign Trump is set to behave in a similar way once he's president.
Ad. Article continues below.
Most past presidents have worked on a minimum 6 day a week basis, with many working into the wee hours of the night and rising before the sun.
Others though say Trump deserves a weekend off before beginning one of the toughest jobs on earth.
Do you think Trump deserves the weekend off? Or is this the height of laziness?