Donald Trump may have finally lost the plot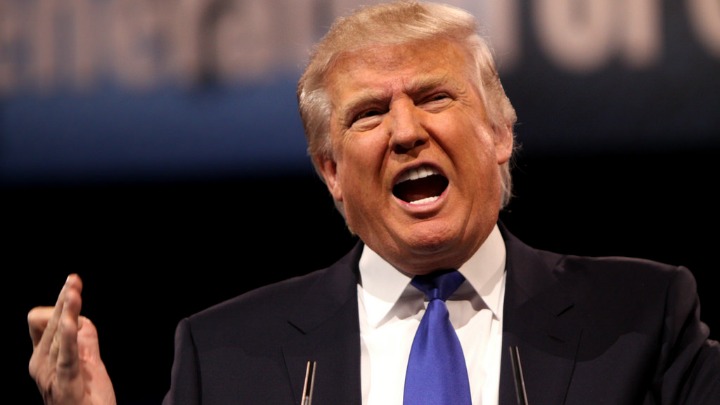 Republican presidential candidate Donald Trump has proved time and time again that he's not one to shy away from controversy and his latest outburst has only added fuel to the fire.
Speaking at rally in Florida, Trump told supporters that Barack Obama was the man who started terrorist organisation Islamic State (IS) and that Hillary Clinton was his "crooked" co-conspirator.
While he certainly got some cheers, the claim left many people gaping with their mouths wide open or awkwardly chuckling as they listened to the rest of his tirade against the president.
Ms Clinton jumped on it straight away, posting on social media: "No, Barack Obama is not the founder of ISIS.
"Anyone willing to sink so low, so often should never be allowed to serve as our Commander-in-Chief."
Ad. Article continues below.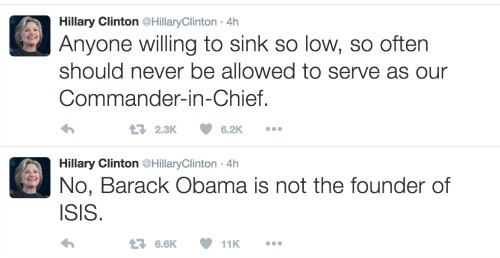 While many republicans have long accused Mr Obama of aiding the advancement of IS, analysts have shut down the theory, proving the terrorist group began years ago in 2006 (when George Bush was president) as an offshoot of Al Qaeda.
Despite this though, Mr Trump is continuing his attack telling supporters Ms Clinton would likely be getting an award from IS any day now.
Ad. Article continues below.
"ISIS will hand her the most valuable player award," he said of Mrs Clinton.
Later, when asked about his claims by a journalist, Mr Trump was unmoving.
"Is there something wrong with saying that?" Mr Trump said.
"Are people complaining that I said he was the founder of ISIS?
"All I do is tell the truth. I'm a truth-teller."
Ad. Article continues below.
With his polls numbers slipping though, it looks like this "truth teller" might not be around much longer.
If he does lose, Mr Tump has already told people it will be because the election was "rigged".
What do you think about Donald Trump? Do you believe his claims? Would he make a good or bad president?