Donald Trump left red faced after social media tirade majorly backfires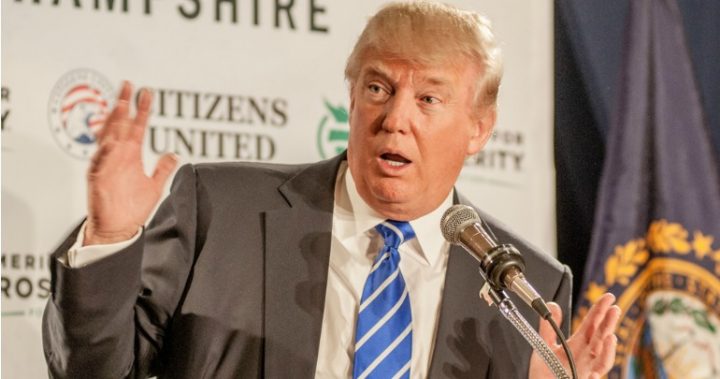 Presidential hopeful Donald Trump has been forced to eat his own words after his latest social media meltdown spectacularly backfired on him.
Trump has been in a war of words with former Miss Universe Alicia Machado after Hillary Clinton reminded everyone that he once called the beauty queen "Miss Piggy".
In a series of early morning Tweets, Trump told everyone to go looking for Ms Machado's sex tape. And look they did.
Unfortunately for Trump they found no evidence Ms Machado had ever appeared in such a film, but did find footage of the Republican himself in a Playboy 'soft-core' porn film.
The movie was made in 2000 and shows Trump making a cameo appearance where he sprays champagne onto a playboy car.
Ad. Article continues below.
Trump is a longtime friend of Playboy creator and owner Hugh Hefner and it is believed their friendship lead to the part in the movie.
So does this make Trump a hypocrite and could America really have a president that appeared in a movie like this?
Ms Clinton took to social media herself after Trump's tirade and branded him "unhinged".
"When something gets under Donald's thin skin, he lashes out and can't let go," she wrote. "This is dangerous for a president."
Do you think Donald Trump could win the election? Are you surprised he's come this far?