Donald Trump just called Australia his best friend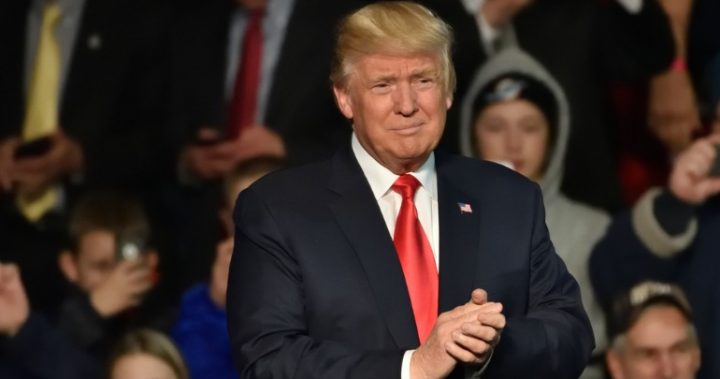 It appears US president Donald Trump is trying to secure is friendship with Australia, issuing a personalised message for us on Australia Day.
Trump released the message via acting Secretary of State Thomas Shannon Jr and talked up our countries' friendship over the years and how important it was to retain the relationship.
"On behalf of President Trump and the American people, it is my honour to congratulate the people of Australia as you celebrate this Australia Day, 229 years after the arrival of the First Fleet at Sydney Harbour," Mr Shannon said.
"It has been over 75 years since your Commonwealth and the United States established diplomatic relations, but connections between America and Australia reach back to that fleet."
He went on to talk about our trade deals and how America is dominates over a quarter of all foreign investment in Australia.
Ad. Article continues below.
Of course, this comes a week after Trump pulled out of the TPP leaving Australia and the remaining countries scrambling to come up with a new solution.
"Today, travel is easier, and we are honoured to host almost 1.5 million Australians in the United States each year, with over 200,000 Australians here on any given day," Mr Shannon said.
"Half a million Americans are fortunate enough to visit your land each year.
"Today, Australia and the United States are top trade and investment partners, with $US65 billion ($86 billion) in goods and services flowing between us each year.
"The United States is responsible for over a quarter of all foreign direct investment in Australia and we are the top destination for Australian investment abroad."
Ad. Article continues below.
"The United States has no better friend than Australia, and our longstanding alliance is a force for stability and prosperity in the Asia-Pacific region and around the globe."
The move is thought to be Trump extending his hand after crushing our TPP plans and the deal set up under former president Barack Obama, which was set to see America take in a significant number of refugees being held by Australia in off-shore detention facilities.
So what does it all mean? Some are already speculating Trump is trying to butter us up for a big favour, while others argue he is just keeping it friendly.
What do you think?
Will a Trump presidency be good for Australia? Or do you worry we'll be left behind?