Donald Trump is in line for a meeting with the Queen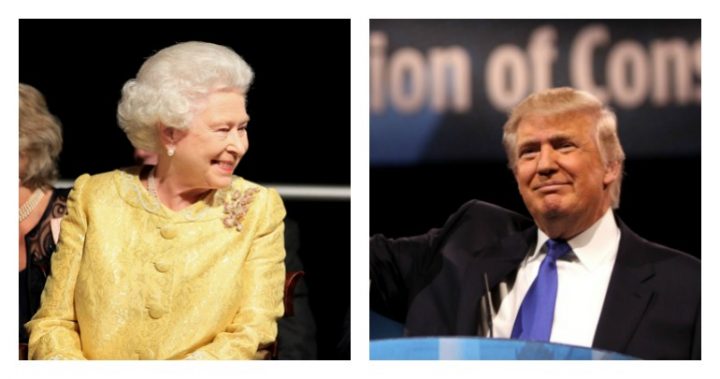 It's been a big month for United States president-elect Donald Trump. No sooner did he shock the world winning the election in early November, but now it's being reported he could be on his way to the Queen's quarters to cement a 'special relationship' in 2017.
In a conversation with the United Kingdom prime minister Theresa May, Trump is said to have dropped that his late mother, who was Scottish, was a "big fan" of the Queen.
If he gets the nod, Trump could be making his way to Windsor Castle on an official state visit.
While nothing has been confirmed — a Downing Street spokesperson confirmed that "No visit had been organised but the prime minister is looking forward to welcoming the president-elect to the UK when he chooses to visit" — several newspapers have reported that senior government officials are drawing up plans for the visit as early as next year.
Though it would be unlikely to occur before his inauguration.
Ad. Article continues below.
"State visits and other meetings with overseas heads of state are organised on the advice of the Government," a Buckingham Palace spokesperson said.
The visit, should it go ahead, would provide an opportunity to address the apparently anti-global trade president-elect over the idea of a post-Brexit trade deal.
It would only be the sixth time a US president has made a state visit during the Queen's reign.
Do you think it is important for the US and the UK to maintain close ties? What would you do if you were invited to meet the Queen?