Donald Trump gives revealing first interview since winning the election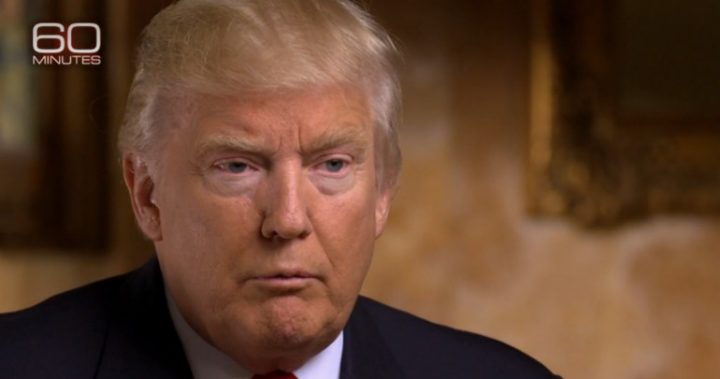 Donald Trump has given his first interview since the surprise upset that saw him win the US election last week.
The president-elect sat down with America's '60 Minutes' where he was asked to clarify his position on a number of issues now that the election campaign is over.
In a candid interview, he revealed his stance of a number of key policies he campaigned on has softened, leaving many wondering how those who voted for him will react.
The billionaire was also asked about how much of the president's $400,000 salary he would take home every year considering his own financial wealth.
Trump insisted that he would not accept the pay and said he would instead work for $1 a year.
Ad. Article continues below.
"Well, I've never commented on this, but the answer is no," Trump said.
"I think I have to by law take $1, so I'll take $1 a year. … No, I'm not going to take the salary. I'm not taking it."
This would make him only the second president in history to turn down a salary, with the first being George Washington who was also independently wealthy before he took office.
While many will no doubt welcome this gesture, Trump's turnaround on issues like border protection, health care and Hillary Clinton left many confused.
Trump lashed the Obamacare system throughout the campaign and promised to abolish it as soon as he took office. Now though, he says he's looked into it a bit more and will keep parts of the system he thinks are actually doing well.
Ad. Article continues below.
He also said that while he campaigned on a promise to build a "big wall" on the American and Mexican border, he's now decided that parts of the wall will just be a fence.
It was his stance on Hillary Clinton that proved to be the biggest turnaround though.
The tension between Trump and Clinton was largely publicised over the past year, with the president-elect coming down hard on his opponent calling her a "nasty woman" and nicknaming her "crooked Hillary".
Ad. Article continues below.
He promised to appoint a special prosecutor to examine Clinton's use of a private email server during her time as secretary of state and encouraged crowds chanting "lock her up" at many of his campaign rallies.
Now though, it appears the president-elect has had a change of heart, saying he didn't want to hurt her.
"I feel that I want to focus on jobs, I want to focus on healthcare, I want to focus on the border and immigration and doing a really great immigration bill," he explained, adding, "I don't want to hurt [the Clintons]. They're good people. I don't want to hurt them. And I will give you a very, very good and definitive answer the next time we do 60 Minutes together."
While many have welcomed Trump's new tone, there are some who say he is already pulling a classic politician's move and backing down on the issues that got him elected.
Are you disappointed with Donald Trump's change of heart on these issues? Or are you glad to see him change direction? Do you think he will make a good president?