Donald Trump gets a lesson in the English language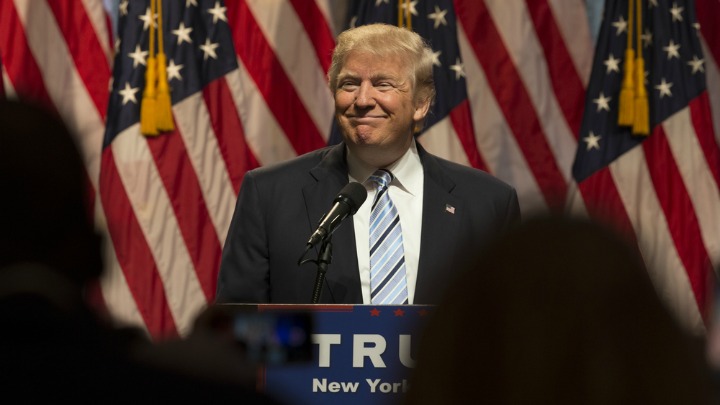 United States presidential candidate Donald Trump might want to buy himself a dictionary and read it before his next debate with Hillary Clinton.
During the debate on Monday, September 26, the Republican nominee used the word 'braggadocious', which promoted both curiosity and humour online.
Read more: The words you might not be saying correctly
In response to a question on Twitter about Trump's use of the word, Merriam-Webster offered up a vocabulary lesson.
"He was trying for braggadocio," the dictionary replied.
Ad. Article continues below.
He was trying for braggadocio. #debatenight #debates https://t.co/kX2W3xEROR https://t.co/11JTCLer3w

— Merriam-Webster (@MerriamWebster) September 27, 2016
'Braggadocio' refers to boastful behaviour, or a braggart. You'll find it in most dictionaries, but perhaps what you won't find is the adjective version as employed by Trump because it's considered to be and informal use.
Merriam-Webster noted a spike in searches for words used by Trump throughout the debate, with many concerned he was simply making them up.
Other searched for words on the online dictionary that were uttered by Trump include: 'bigly', which means "with great force or violently or strongly" but also can be used to refer to "boastfully, haughtily or proudly"; 'stamina'; and 'temperament'.
Ad. Article continues below.
It turns out that while these are all words, Donald isn't using them in the way in which the dictionary defines. No wonder so many people were confused.
At any rate, the internet is having a great time poking fun at Donald Trump's use of the English language.
Are there any words you struggle with the meaning of? What do you think of Donald Trump as a presidential candidate?