Donald Trump could be heading to the White House on his own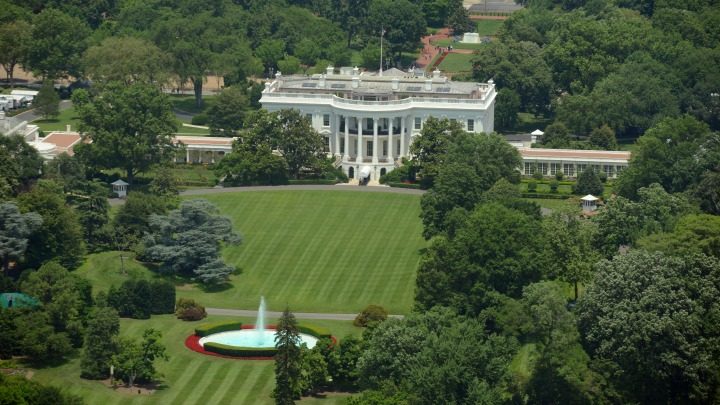 It won't be long now before Donald Trump takes office at the White House, but he might be moving in on his own… At least in the short-term.
Reports have revealed that the future first lady Melania Trump and the couple's 10-year-old son Barron will remain in New York after Donald Trump becomes the United States' 45th president.
According to the New York Post, the campaign has been "difficult" for Barron Trump and Melania wants to keep any further disruption "to a minimum".
It's hardly a secret Melania is devoted to Barron, who is the youngest of Donald Trump's five children. She told People magazine in September that her primary role in the lead up to the election was not that of a campaigner or political figure, but as a mother, a sentiment expressed by Michelle Obama when Barack Obama first took office.
"My husband is travelling all the time. Barron needs somebody as a parent, so I am with him all the time," she said.
Ad. Article continues below.
You have to give Melania some credit then, wanting to avoid uprooting Barron from his Manhattan private school in the middle of an academic year. However, there is some possibility that both Melania and Barron will move into the digs at 1600 Pennsylvania Avenue down the track.
It's an unusual move though, and if Melania stays where the family is established in New York, she will become the one of the only first ladies to not take up residence at the White House, with George Washington's wife Martha the only other first lady on record to have done so (and that's because the White House hadn't been built at the time of his presidency).
What do you think of this decision? Do you think it is appropriate for the family to be divided in this way, or does staying in New York until Barron has completed his study year make sense? Have you ever moved your family? Share your thoughts with us.