Donald Trump and Hillary Clinton trade final insults ahead of election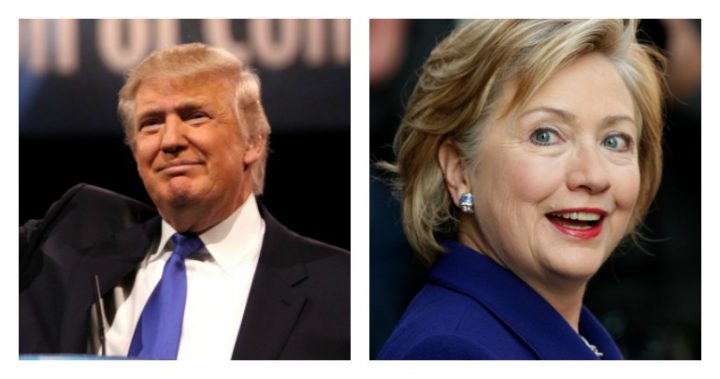 There are only two days to go until American voters head to the polls to decide who will be the next president of the United States and Hillary Clinton and Donald Trump are pulling out all stops.
Both have campaigned at the hard over the weekend, with Ms Clinton enlisting some of the biggest celebrities in the world to help her and Mr Trump sent crowds wild at his campaign stops.
Barack Obama and singers Beyonce and Katy Perry both joined the Clinton campaign trails, while the candidate herself threw out her script at a rally in Florida after a huge downpour started.
Ms Clinton had to practically shout over the noise of the crowd and the rain as she implored them to get out and vote on Tuesday.
Ad. Article continues below.
Meanwhile, Mr Trump was rushed of stage by secret service agents at one of his campaign stops after yells of "gun" out in the massive crowd.
He came back on a few minutes later saying he is certain he's going to win.
"In three days we are going to win the great state of Colorado and we are going to win back the White House," he said.
"You're going to be so happy. We're going to start winning again."
The current polls show Ms Clinton taking home the win on Tuesday (US time), but the numbers are still relatively close with the latest ABC/Washington Post tracker giving Ms Clinton a five percentage point 48-43 lead. Polling averages however are closer.
Who do you think will win the election? Do you think it will be close in the end?