Domestic goddess Nigella Lawson serves up surprising new look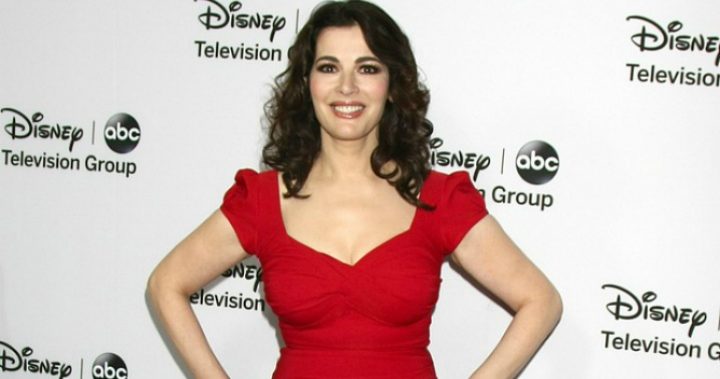 Nigella Lawson is best known for two things: delicious food, and her curvaceous figure.
But the celebrity chef has shocked her fans with a new behind-the-scenes image, in which her usually full frame is noticeably slimmer.
The photo appeared on Lawson's Instagram as a promotion for her new BBC2 TV series, Nigella: At My Table, which will air later this year.
Fans were quick to praise 57-year-old Lawson for her new look.
"Wow. You have lost so much weight," one person commented.
Ad. Article continues below.
"Great!" another said. "Looking fit and fabulous!"
Of course, one person asked the question everyone wants the answer to: "How can you eat so well and look that good?"
It's been months since Lawson posted a recent photo of herself, and in most of the photos on her Instagram account it's hard to pinpoint any gradual weight loss, although her face appeared distinctly rounder in the lead-up to Christmas.
Ad. Article continues below.
Back in 2012, Lawson debuted a dramatically reduced figure, but that weight loss was a result of surgery, though not of the kind people may have guessed.
"I had a very glamorous operation – a double bunionisation," Lawson joked.
Limited movement and a slight embarrassment at having to ask someone to retrieve more than one slice of cake for her helped the process, she said.
Lawson is famously indulgent, but she told Good Housekeeping in 2015 that she had "never been on a diet to try to lose weight".
The brunette enjoys yoga and regular exercise, but doesn't believe anyone is "put on this earth to go on a diet". Instead, she said, it was all about balance.
Ad. Article continues below.
There's no word on whether Lawson's recent weight loss is due to more yoga classes or another foot surgery, but her lean figure will certainly be the talk of the town when she returns to BBC2 with her new six-part program this year.
What do you think of Nigella Lawson's new, slimmer appearance?