Dolly's emotional modern rendition of her classic hit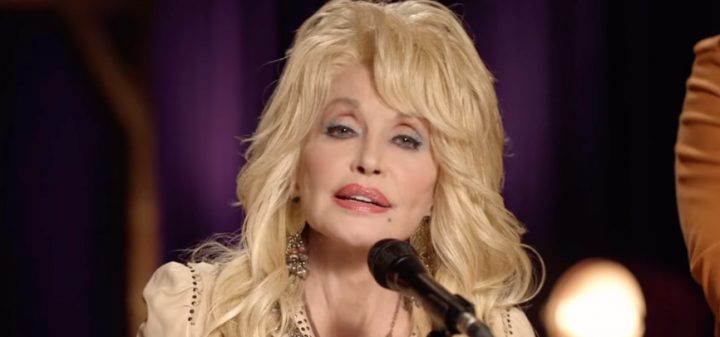 In 1973, Dolly Parton wrote and recorded the iconic song, Jolene. According to Dolly, the song was based on her real life experiences when she was newly married to Carl Dean. A red-headed bank clerk flirted with her husband and gave Dolly the inspiration for this classic song.
Ad. Article continues below.
It was a number one hit for Dolly and has been covered by some of the world's greatest acts including The White Strips, Olivia Newton-John, and Dolly's own goddaughter Miley Cyrus. However, the new cover by Grammy-winning acapella group Pentatonix has one thing those other covers don't have…Dolly herself.
The 70-year old country icon joined the group for a unique cover of the song and tweeted out that working with the group was "pure magic". She also enjoyed rearranging the song for the performance. While the band itself was understandably honoured to be working with such a music great, they tweeted out that while Dolly thought it was magic doing the song, they thought it was magic just working with her and that it was "a dream come true" for the band.
Dolly has done another modern version of the song when she performed a poppy cover of the song with Pop princess Katy Perry at the American Country Music Awards this past August. Perry commented at the time "I shall remember though that I am but one sequin on this living legend's costume!"
What modern version of the song do you like the best? Is the original still the best? How amazing is Dolly in any form that you can get her?