Dog-smuggler Johnny Depp in hot water over tasteless Trump joke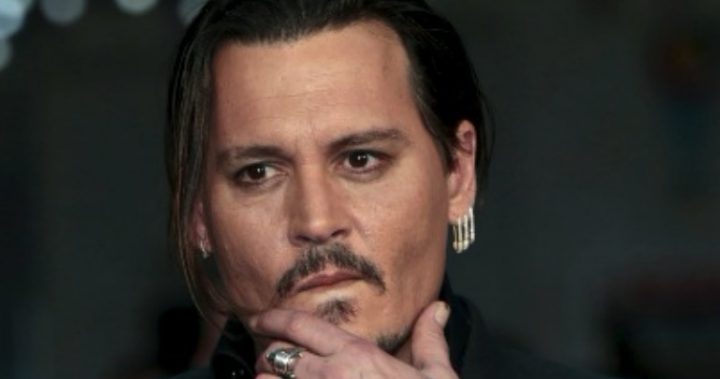 Johnny Depp, the actor who raised Barnaby Joyce's blood pressure by sneaking his dogs into Australia, has probably annoyed an even more powerful politician.
Depp was on stage at the UK's famous Glastonbury music festival when he made a joke to the crowd about killing US President Donald Trump.
"When was the last time an actor assassinated a president?" he asked, in an apparent reference to the murder of Abraham Lincoln by actor John Wilkes Booth in 1865. "I want to qualify, I'm not an actor, I lie for a living," Depp went on, according to a Reuters report, before adding, "However, it's been a while and maybe it's time."
The White House quickly issued a statement criticising the comments, with a spokeswoman telling the the Washington Post that "I hope some of Mr Depp's colleagues will speak out against this type of rhetoric as strongly as they would if his comments were directed to a Democrat elected official".
This could have been a reference to the furore that ensued after Trump himself insinuated during his presidential campaign last year that "Second Amendment people" – an allusion to gun rights activists – could "do" something about rival candidate Hillary Clinton – a comment that was widely interpreted as inciting the Democratic candidate's assassination.
Ad. Article continues below.
"If she gets to pick her judges, nothing you can do, folks," Trump said last August about Clinton becoming president, then quickly added, "Although the Second Amendment people, maybe there is, I don't know."
While Trump didn't apologise for his remark about Clinton, claiming that he merely meant gun rights activists could protest against her, Depp has already apologised for his comment.
"I apologise for the bad joke I attempted last night in poor taste about President Trump," he told People magazine. "It did not come out as intended, and I intended no malice. I was only trying to amuse, not to harm anyone."
It wasn't clear, though whether this apology was any more sincere than the bizarre one he offered to Australia with his then-wife Amber Heard after the dog fiasco … 
Ad. Article continues below.
Do you think this is something people should joke about? Or should Donald Trump accept that such comments come with the territory?