Dog goes to extremes to show the world what true loyalty is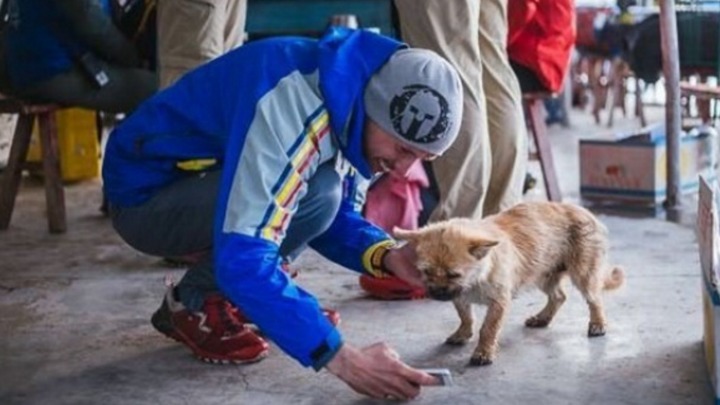 When Scottish sportsman Dion Leonard was running an exhausting six-day desert marathon, he bumped into a little dog but what ensued next was beyond belief.
"A little stray dog approached me before the start of Day 2 of the race," said Dion. "She ran after me, and I thought she wouldn't last long, but imagine how surprised I was when she made all 23 miles of the distance with me!"
On the next day (Day 3 of the race), the pup joined Dion once again, and this time they ran for another 26 miles.
On Days 4 and 5, there was torrential rain, and the dog, whom Dion named Gobi, couldn't run alongside him. However, the marathon organisers gave her a lift so that she could continue her journey with her new friend.
On the last day of the run, Dion and Gobi ran side by side again, and they crossed the finish line as a team.
Ad. Article continues below.
"Gobi picked me to be her pal for life, so I am doing what I can with some great support from around the word to make this happen," said Dion as quoted in Brightside.
Did Dion leave Gobi behind?
Of course not. This was just the beginning of their friendship — Dion took the pup home to Scotland with him, despite all the bureaucracy.
Main image via Pinterest.
How did this story make you feel?