Does Tony Abbott really still think he can be PM?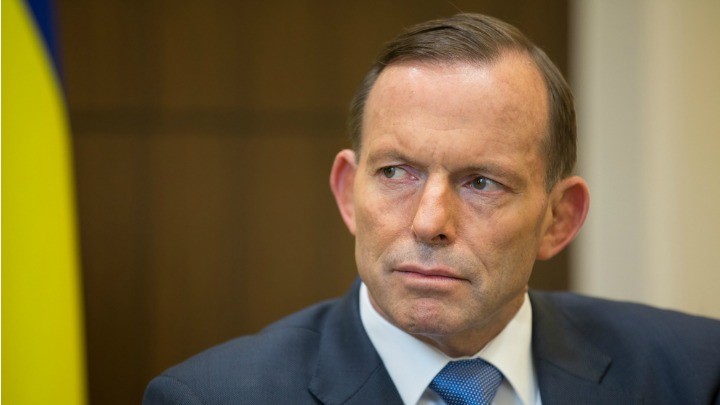 Just when we thought things were settling down in the Liberal Party, more rumours of discontent surface. This time there are whispers that ex-PM Tony Abbott hasn't given up his leadership aspirations.
Ad. Article continues below.
With Turnbull's popularity soaring, it seems unlikely a leadership challenge is on its way anytime soon. However, news.com.au reports that the former PM remains angry after four weeks on the backbench, and has allegedly not yet let go of hopes that he can get his old job back.
While he has been toeing the party line as a backbencher, the former PM reportedly continues to discuss his leadership prospects privately among colleagues. He is being encouraged by a small group of sympathetic supporters within the Liberal party, and talking almost daily with advisor and former chief of staff Peta Credlin.
News Limited estimates that Abbott doesn't have the numbers to directly challenge Turnbull, but still has "enough to cause mischief".
Three possible points of contention include climate change, same-sex marriage and Australia as a republic – three extremely divisive subjects on which Turnbull, still settling into his role, has been very careful. A misstep in any of these areas could encourage the more right-leaning members of the party to seek change.
If Mr Abbott does try and make a comeback, he has history on his side. After all, the leadership of both parties seesawed back and forward in recent times; this is second time Mr Turnbull has been leader of the Liberal Party. Even John Howard lost his leadership before going on to become Prime Minister.
Mr Abbott has publicly said he will make a decision on his own political future by Christmas.
Do you believe these rumours? Is Tony Abbott really considering a comeback? Do you believe it would be right to challenge Turnbull's leadership, or have you had enough of in-party fighting?