Does Tony Abbott have killing on his mind?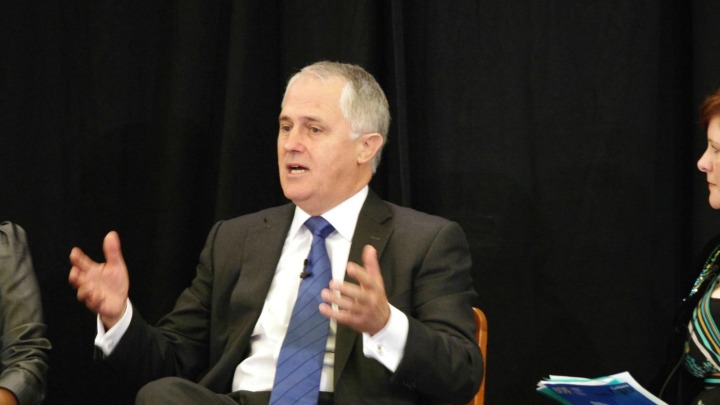 Was it a Freudian slip or is the Prime Minister just really tired of talking about boats and people smugglers?
As he faced questions about the alleged cash payments to people smugglers, Tony Abbott stumbled a little, creating hilarity in parliament but making some wonder whether there's something more to it. Here's how it went:
Opposition Immigration Spokesman Richard Marles: "When will the prime minister send a clear and unambiguous message to people smugglers that Australian vessels are not floating ATMs?"
Mr Abbott:  "They never did a single Turnbull!"
There was a tiny pause.
Ad. Article continues below.
Mr Abbott: "Turn back."
Labor voice over the ensuing laughter and shouts: "Stop the Malcolms!"
Madam Speaker  tried to regain order.
Tony Burke, the Opposition manager of business:  "He's the one who did a Turnbull!"
Ms Bishop: "Don't try my patience!"
Ad. Article continues below.
Stop the Malcolms? Tony Abbott had a hilarious slip of the tongue during question time today. http://t.co/ybdxKiuwGS https://t.co/0eP23qqQlO

— smh.com.au (@smh) June 18, 2015
This time of year, approaching the end of the winter sitting of parliament, is known as the "Killing Season", as it is traditionally when ambitious pollies make a grab for leadership.
Is that what was on the Prime Minister's mind?
Mr Abbott defeated Mr Turnbull for the leadership of the Liberal Party in 2009.
The Sydney Morning Herald reported that Mr Turnbull seemed unfazed by the incident and merely glanced up from his smartphone with a smile.
Do you think Tony Abbott should be fearful of a leadership spill?