Does this magazine cover prove Turnbull is still grooming for PM?
For months now there's been speculation that Communications Minister Malcolm Turnbull is fishing for support as the next PM.
Firstly, when the almost Liberal Party leadership spill was developing, Malcolm Turnbull was posting highly photoshopped photos that looked just like a political campaign like the above, on social media.
Then, we've had the interviews where he's sidelined the subject and deterred from answering whether or not he wants to be the leader of the Liberal party one day soon.
And now we've got the cover of GQ magazine.
Whether we like it or not, there's something very PMish about this shoot!
Ad. Article continues below.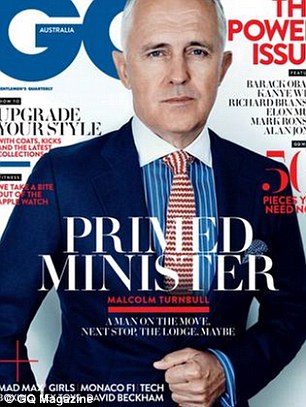 In the eight page interview with Turnbull, The Australian reports that his reply to a question about his consideration to run for party leadership at the time of the #LibSpill was, "People would have been astonished if I hadn't".
While Turnbull is a very successful business man and has a wealth of knowledge to share that would warrant publicity from magazines such as GQ regardless of the politics, many people are quite open and honest with their take on this "grooming".
Recent twitter snippets about this cover include;
Ad. Article continues below.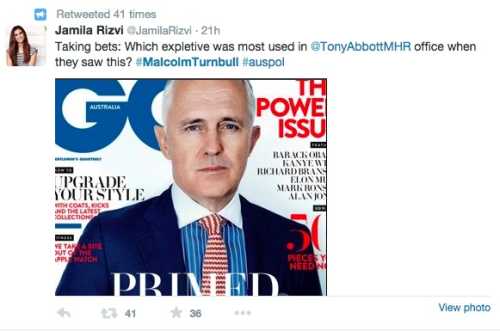 But when the question of "grooming" was raised in the interview Turnbull replied, "Honestly, it's this simple: I get out of bed and I am me. If people find me persuasive or offensive that's up to them, but I am comfortable in my own skin and I honestly never ask, 'How can I change myself to be more appealing to people?'"
So what do you think? Is this further proof that Turnbull is in the race for PM come the end of Abbott's term? How would you feel about him as PM?