Does Australia have a growing gun problem?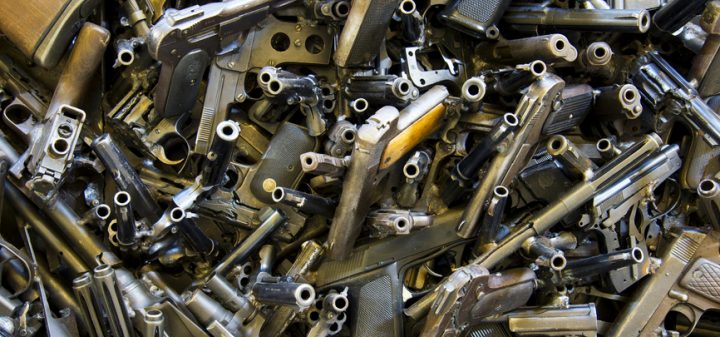 Australia is a country that regularly gets put in the spotlight when the United States talks about gun control. While many use us as a shining example of how gun control works, others use us as an example of why gun control doesn't work.
Ad. Article continues below.
New statistics from the Australian Criminal Intelligence Commission reports that there may be as many as 260,000 illegal guns circulating the underworld of Australia. However, if the numbers from the United Nations Office on Drugs and Crime are factored in that number could be more around 600,000. This number is threatening to grow as states cannot seem to agree on regulations.
Where are the guns coming from? According to the chief executive of the ACIC, Chris Dawson, outlaw bikie gangs and Middle Eastern crime groups are possibly responsible for the growing gun numbers.
Mr Dawson told The Age, "It is a common feature when police are searching bikies or Middle Eastern crime groups that weapons are found". While there are 3 million legal owned firearms in Australia, the growing number of illegal arms comes from some theft of legal owners while an estimated 5000 illegal handguns are importing using state loopholes. These loopholes allow for the importation of deactivated guns that can be reactivated once in the country.
Do the raising gun rates alarm you? Do you believe that the meeting between the states to combat the problem is going to be effective? Do you think that Australia needs tougher or looser gun restrictions for legal users?