Do you agree with Julie Bishop on this?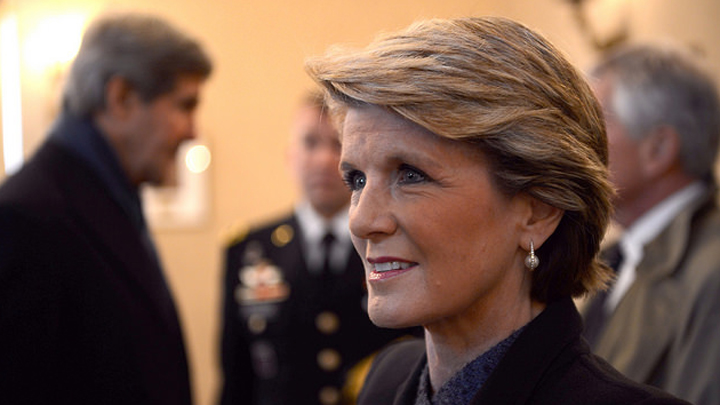 Yesterday, Julie Bishop made a big announcement and it is incredibly relevant to anyone reading this right now. She said, "60 is the new 40" and called for employers to better see and understand the value that over 60s can bring to the Australian workforce.
According to the Sydney Morning Herald, our Foreign Affairs Minister said, "I believe 60 is the new 40, I'd like to say 30 but that would be ridiculous." Julie frequently works 20 hour days at the age of 58 – like many other "older" Australians so she understands what a busy working life is like.
"I think it would be good for there to be an acknowledgement that experience and the wisdom that comes from experience actually should count for more than it does." Julie said.
Minister for Ageing was her first Ministerial appointment in 2003 so this is an issue Ms Bishop has worked closely with in the past. "I had a lot to do with this issue and the fact is employers and others in the community think people have a use-by date just because they reach a particular age," she said.
"I think it should come down to an individual's capability and capacity to continue to perform at a high level."
Ad. Article continues below.
Ms Bishop also shared that the thoughts that age limits imposed on commissioners at the industrial relations body Fair Work Australia could be counter-productive because "some of our best legal minds are just hitting their peak at age 65".
According to the Sydney Morning Herald, research by the Deloitte Access Economics commissioned by the Age and Disability Discrimination Commissioner Susan Ryan in 2012 found a five percentage point lift in the participation rate of workers 55 years and over would result in an extra $48 billion in extra GDP.
Other research has found 35 per cent of Australians aged 55 to 64 years and 43 per cent of Australians aged 65 and over have felt discriminated against when trying to get into the workforce. Seniors Australia CEO Michael O'Neill welcomed Ms Bishop's "well-informed" comments on older Australians.
After working as a community day in and day out, we know what it is like for you and want to help you fight for better employment opportunities and workplace equality. So we want to know, whether you love her or aren't a fan of her, do you agree with Julie Bishop's statement?