Do we want the government to put a price on grandparents?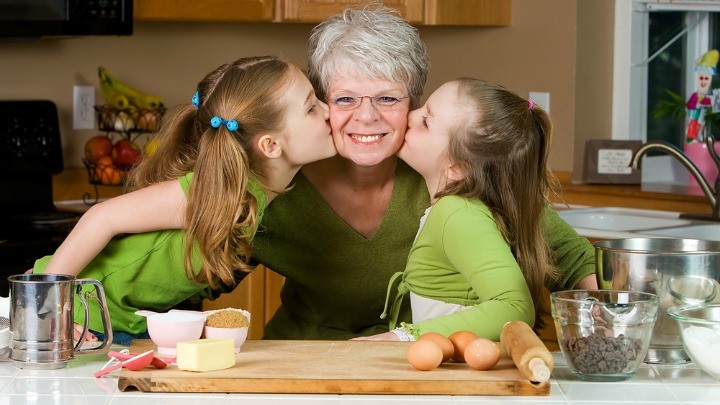 A bold proposal put to Scott Morrison this morning could give many grandparents the help they need and the recognition they deserve, but many of you may be thinking, "hang on – what will this actually mean for me?"
Queensland senator Glenn Lazarus has put forward a proposal to give grandparents financial incentives for looking after their grandchildren so their parents can work.
He told News Ltd he had put the proposal to treasurer Scott Morrison, who had said he would consider it.
Senator Lazarus said  families in rural areas in particular found it difficult to access childcare services and increasingly relied on grandparents for support.
"Many families are now leaning on grandparents to assist in the care of children while the parents go off to work because the cost of childcare in Queensland has increased so dramatically over the past few years," he said.
Ad. Article continues below.
Senator Jacqui Lambie has also raised the proposal of a grandparent childcare payment with the treasurer.
Channel Nine Finance Editor Ross Greenwood is among the financial experts who thinks the idea has merit.
"If you think about it, if a person is able to go out and earn money and pay taxes and, as a result, a smaller amount is paid to a grandparent to look after the kids to enable the person to earn money and pay taxes, then isn't that a good investment for Australia?" Mr Greenwood said.
While for many grandparents who are already looking after their grandchildren while their parents work, this news will be welcomed, we can't help wondering whether it could put pressure on others to "step in" and replace day care. Could this happen to you?
There is, of course, also the question of how such a scheme would be funded.
Ad. Article continues below.
The government has already put together a $3.5 billion Jobs for Families childcare package which includes childcare deductions for families with incomes between $65,000 and $170,000 a year. This is due to start on July 1 2017 but the government still needs cross-bench support to pass the package.
Do you think you should be paid for looking after your grandchildren if it means their parents can work?