Do green-charity donations benefit the environment?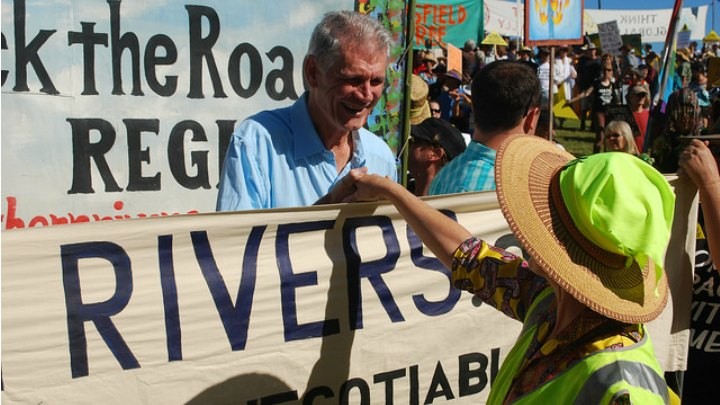 There are more than 600 organisations listed on the Register of Environmental Organisations. Being listed means donations to these charities and not-for-profits are tax deductible.
However, a parliamentary inquiry is investigating the status of these organisations, and could see many struck off the list.
The House of Representatives Standing Committee on the Environment has been tasked with several things, most notably the definition of an "environmental organisation" and the activities it carries out in the name of its cause.
Committee Chair, MP Alex Hawke, says , "Over 600 environmental groups are currently deductible gift recipients. This allows them to access tax deductible donations to fund important, practical work to improve the natural environment.
"We need to ensure that tax deductible donations, which are a generous concession from the taxpayer, are used for the purpose intended and expected by the community," he said.
Ad. Article continues below.
However, the green groups affected say this is just another way for the government to silence its critics when it comes to the environment.
The Australian Marine Conservation Society says, "We've been really outspoken about the threats our oceans are facing, and the Australian Government doesn't like it. So now they're trying to silence us, along with hundreds of other environmental organisations."
Environmental charities rely on donations to operate. The concern is that, without the tax deduction, many would be unable to continue.
The inquiry is honing in on the organisations that engage in "direct action", which in many cases means illegal activities such as chaining oneself to bulldozers, chasing down whaleboats and knitting in trees.
Examples of the eco-charities pinpointed by the inquiry include Friends of the Earth, the Lock The Gate Alliance, Greenpeace and the Queensland Conservation Council.
Ad. Article continues below.
Nationals senator Matthew Canavan told the ABC in March, "Environmental activism has gone from a niche village industry 10 or 15 years ago to a serious professional organisation in the last 10 years. It now involves large-scale, well-financed court actions."
And this, many might argue, does not serve the environment as much as, say, planting trees or promoting recycling.
Tasmanian MP Andrew Nikulic started the push to strip environment groups of the tax-deductible status. He says, "People are legitimately concerned that that tax deductible status, that very generous gift from the taxpayer, is being used in ways that they wouldn't accept. That is, to run down legitimate businesses, to engage in illegal activities at times."
Mr Nikulic and Mr Canavan say there are groups that specifically set out to undermine industries such as mining and tourism, and that these activities are more political than environmental.
Meanwhile, Cam Walker from Friends of the Earth says, "The current House of Representative inquiry is an attempt to silence the environment movement and we have no doubt that this is more about politics than about facts."
Ad. Article continues below.
Ultimately the question is: should environmental charities act to influence nature and animals, or the people that affect them?
Without activists, there would still be segregation in America's south, the Vietnam War may have lasted longer and countless natural treasures could have been lost.
Does it worry you that many environmental charities stand to lose their deductibility status? Which green charities do you support? 
The next public hearings are held in Brisbane and Tasmania. There is a peaceful protest scheduled for the Brisbane session tomorrow, details here.