Did you know you have a secret weapon for your next job interview?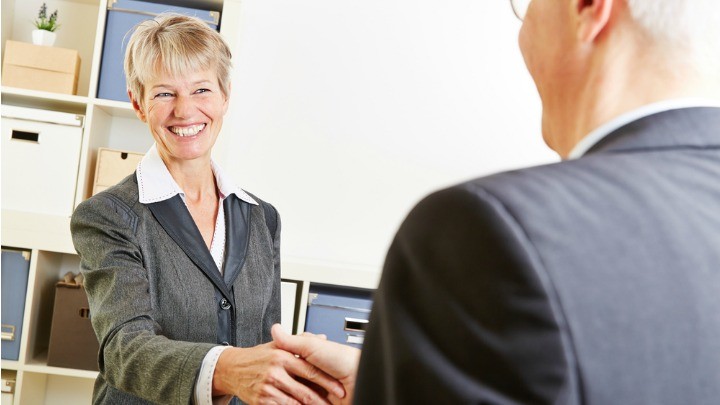 We know that many of you in the Starts at 60 community are keen to find work, either in your usual profession or by embarking on an "encore career", but discrimination and young recruiters can make it difficult.
Well there's a little known secret weapon you can take into your next job interview that might help.
This week, the minister for employment, Michaelia Cash, announced the government was making it easier for employers to access the Restart funds, which provide employers with up to $10,000 when they hire workers over 50.
The funds are designed to be used as extra training, plugging any gaps in knowledge or skills that might make the difference between a mature person being employed or their application shelved.
The change is that the money is now given to employers over a 12 month period rather than 24 months, which is more suitable for today's shifty job market, and far more practical for employers who might want to send you on courses rather than provide ongoing training.
Ad. Article continues below.
"The Government understands that there are mature-aged Australians with an enormous amount of knowledge and experience to offer employers," Minister Cash said.
"The reforms that came into force yesterday will incentivise businesses to employ this very experienced, yet often overlooked workforce."
Restart offers employers up to $10,000 in wage subsidies to help with recruitment and related costs when they hire an eligible job seeker aged 50 or over.
Colin Johns, owner of an electrical engineering firm hired a mature aged Australian with an eye on receiving the $10,000 wage subsidy through the Australian Government's Restart programme. According to Mr Johns, it's been a win for the business and the employee.
"It's been great for our business. The gentleman we hired really hit the ground running. He knows how to solve problems, coach other employees and look after our customers," Mr Johns said.
Ad. Article continues below.
"Our Restart employee is now doing highly skilled work on the NBN. With the help of Restart we've got one of our mature aged employees working at the cutting edge of technology."
"It's helped our employee get a job and learn new skills and it's ensured we have a really reliable, capable and keen employee."
"I'd recommend every business owner consider what mature aged workers can bring to their business and to check out Restart."
You can find out more about this initiative at www.employment.gov.au/Restart
Did you realise you had this ace up your sleeve? Do you feel it improves your chances for getting a job? Do you know someone else who could benefit from this initiative?