Did you know there's a correct way to wear your poppy for Remembrance Day?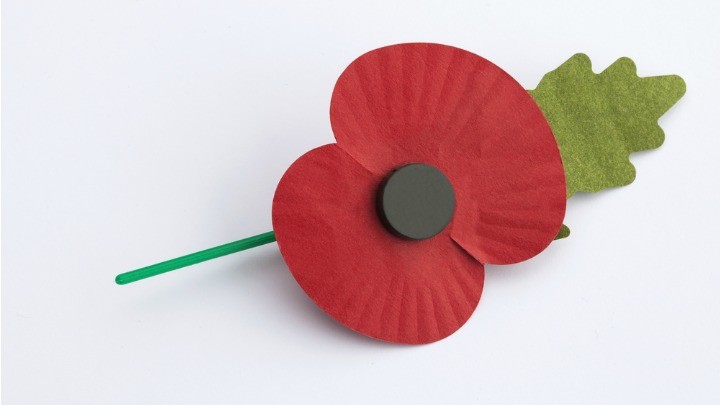 In the lead up to Remembrance Day next week, some 200,000 red poppy pins will be sold, raising vital funds for veterans and serving member support services.
But Starts at 60's style editor has been alerted that the vast majority of people on the streets are wearing their poppy's the wrong way. According to a British Facebook user, there is a correct and more respectful way to wear the poppy.
Karen Lowton shared this story:
A lovely military man selling poppies stopped me today and asked if he could reposition mine – while doing so he told me that women should wear their poppy on their right side; the red represents the blood of all those who gave their lives, the black represents the mourning of those who didn't have their loved ones return home, and the green leaf represents the grass and crops growing and future prosperity after the war destroyed so much. The leaf should be positioned at 11 o'clock to represent the eleventh hour of the eleventh day of the eleventh month, the time that World War One formally ended. He was worried that younger generations wouldn't understand this and his generation wouldn't be around for much longer to teach them.
I'm really pleased to have learnt some things today that I didn't know before, although must admit I've spent a rather obsessive afternoon wanting to rearrange quite a few strangers' poppies…
Ad. Article continues below.
The British newspaper The Telegraph offered this advice for the question of which side one should wear a poppy.
"Some people say left, so it is worn over the heart. Others say only the Queen and Royal Family are allowed to wear a poppy on the right, which is an urban myth. Then there is the argument that men should wear it on the left and women on the right, as is the traditional custom with a badge or brooch.
Ad. Article continues below.
"But a Royal British Legion spokesman said there is no right or wrong side, 'other than to wear it with pride'."
Are you wearing a poppy today? Which side will you wear it on?