Did the government sign away our right to cheap medication?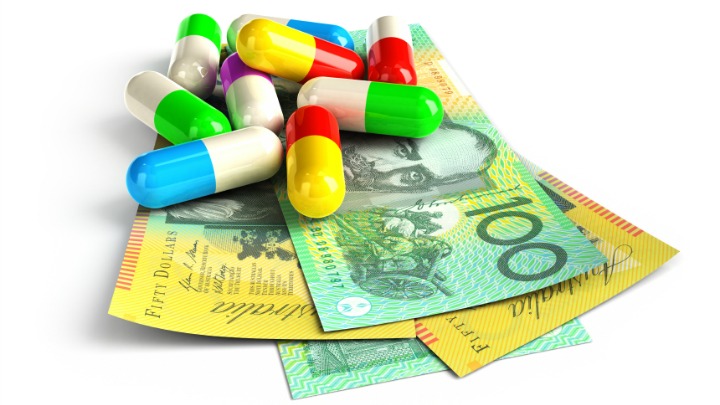 They're calling it an historic trade pact, but health workers are concerns that the deal struck between Australia and 11 other Pacific Rim countries will drive up the price of medicines.
Judit Rius Sanjuan from Medecins Sans Frontieres has described the Trans Pacific Partnership as "dangerous" although both the trade minister Andrew Robb and Prime Minster insist there's nothing to worry about.
Speaking on 3AW radio, Malcolm  Turnbull said there will be no changes to Australia's laws around medicines or the Pharmaceutical Benefits Scheme as a result of the TPP.
"These deals are win-win," he said. "There is no change to our laws at all, in terms of: data protection, drug laws, patents and so forth, they all stay in place," he said.
"This deal has no impact on the Pharmaceutical Benefits scheme, it's not going to make drugs more expensive in Australia whatsoever."
Ad. Article continues below.
One of the last details to be agreed on in the TPP was how long pharmaceutical companies could protect their medicines with patents before rival companies were allowed to produce generic – and typically cheaper – versions.
The US originally wanted to grant 12 year patents but Australia refused to agree. The compromise is a five-to-eight year limit instead, Fairfax reports.
Consumer watchdog Choice remains sceptical.
"The TPP has been described as a transformational, modern agreement that will deliver huge benefits for the citizens of nations involved," CHOICE's campaigns manager Erin Turner told The Age. "These claims have been made with no independent assessment and no cost-benefit analysis of the agreement for Australia."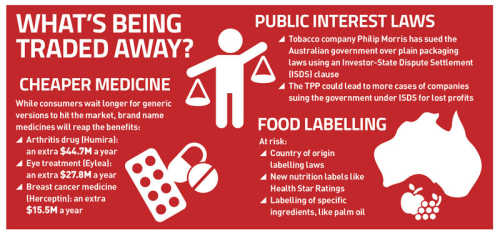 Ad. Article continues below.
Full details of the agreement are yet to be made available and the Opposition has stated it will be closely examining the details.
Meanwhile, Mr Sanjuan says the real losers are developing countries such as Vietnam and Peru. Currently, 80 per cent of the medications used by the not for profit medical group are cheap generic versions made by an Indian drug manufacturer.
"The big losers in the TPP are patients and treatment providers in developing countries," he said. "Although the text has improved over the initial demands, the TPP will still go down in history as the worst trade agreement for access to medicines in developing countries, which will be forced to change their laws to incorporate abusive intellectual property protections for pharmaceutical companies."
Are you concerned about the TPP or do you think it's a step forward for Australia?