Did NASA just try to hide UFOs?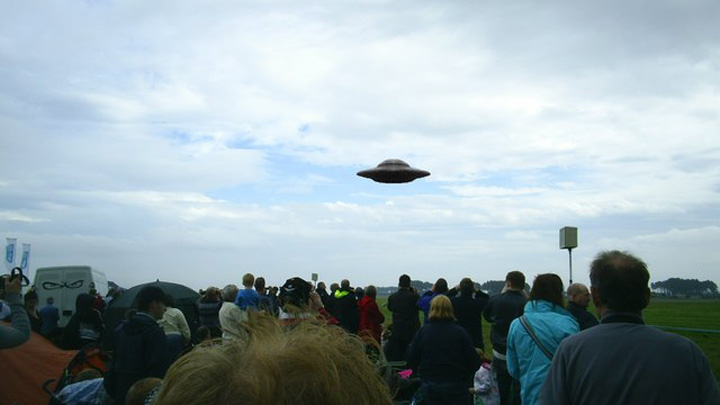 Footage from a live feed from the International Space Station has gone viral overnight, with some claiming that it shows multiple UFOs leaving the Earth, followed by NASA abruptly shutting the feed down.
There's all sorts of (probable) holes in this story. First, the video has been uploaded to YouTube by a 'MisterEnigma', a character known in the past for his hilariously bad UFO videos.
Second, it's not clear that this was actual footage from the very real International Space Station. It does indeed have a live video stream, and it does on occasion have the feed stop. When it does, it posts this message:
Please stand by. The High Definition Earth Viewing experiment is either switching cameras, or we are experiencing a temporary loss of signal with the International Space Station.
Third… well, it doesn't look at all convincing to me. Just another example of NASA being the fall guy for hiding proof of aliens from us, a fine tradition going back more than 50 years.
Ad. Article continues below.
It's been a busy night for the UFO spotters. There was also a reported UFO sighting in London, while the group Blur were playing a concert in Hyde Park, along with another hovering over Stonehenge.
The video is below… what do you think? Real or bogus? Have you ever seen something that you thought was a UFO? If yes, did you tell anyone about it? Why not tell us here, we're all friends!
Without further ado, here's the 'damning evidence' of UFOs leaving our planet recently: