Did Gerard Baden-Clay accidentally kill Allison?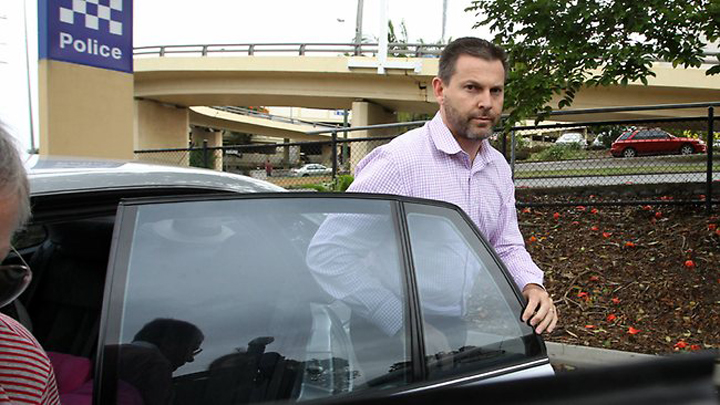 Gerard Baden-Clay was jailed last year for murdering his wife Allison but now he's appealing his sentence, and his lawyers are suggesting it was an accident.
Yesterday Brisbane Magistrates Court heard Baden-Clay's appeal, and that his lawyers believe his court case in 2014 was based on flawed evidence and the ignorance of the possibility it was all just an accident.
The convicted murderer was jailed for life when a jury found his guilty of killing his wife Allison at their home in Brisbane's west. It had all the hallmarks of a domestic abuse case but his lawyers are adamant that it needs to be look at in a different light.
The jury found the alleged finger nail marks on Baden-Clay's face to be irrefutable evidence that he had killed his wife as she desperately fought back.
But Baden-Clay's barrister Michael Copley told the court on Friday: "The hypothesis that's suggested … is this: that there was an unintended killing resulting from a confrontation and the confrontation arose out of an argument.
Ad. Article continues below.
"And the argument escalated to violence, as indicated by the marks on his face.
"The contention is… if experts could not say whether these marks on the lower part of the photograph were made at a time separate from [other cuts] running down the cheek, then how could they represent an attempt to disguise the three [cuts]?" he asked.
He wondered how a jury could have deduced a unanimous guilty verdict when not every expert was able to give a definitive answer on the biggest piece of evidence.
Copley also mentioned there had been no evidence of previous violence or threats by Baden-Clay towards his wife, and despite cheating on his wife, they stayed together in the house, displaying that he did want to make things work.
There was also no evidence of a cover-up or cleaning job.
Ad. Article continues below.
Baden-Clay's lawyer also alleged that saying the scratches were evidence of Allison "fighting for her life" was a "hypothesis", as they could equally be evidence of no more than "anger or a struggle".
So how did he kill her? Court of appeal justice Catherine Holmes said that the lack of evidence of trauma gives weight to the idea that Baden-Clay had smothered his wife intentionally. Copley countered this by saying Baden-Clay could've tried to stop the scratching by using force that ended in Allison's death.
Crown prosecutor Michael Byrne said the "only person in a position to kill by whatever means at the house was Gerard Baden-Clay". Proof of motive was helpful but not necessary, he said.
There was "a real risk things were going to unwind" for Baden-Clay and this had "impacted on his daily existence and… coalesced on the evening of April 19, 2012", Byrne said.
The justices judgement of the appeal is expected within three months.
Tell us your thoughts on the appeal. Was this a fight gone wrong or a pre-meditated murder?