Did Elvis attend his 82nd birthday event? Many think he did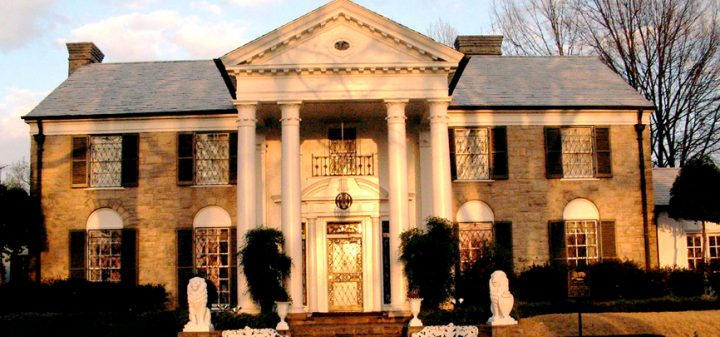 It was a sad day for many on the 16th of August in 1977 when at the age of 42, the King of Rock'n'Roll, Elvis Aaron Presley died. For many Elvis lives on through his music and his films, but many believe he lives on generally.
Elvis "faking" his death has always been a popular conspiracy theory and now it has heated up again as fans believe a picture of a man they believe is Elvis was snapped at the King's 82nd birthday celebrations at his Graceland home.
The man dressed in a black jacket, hat and sunglasses is sporting white hair and a white beard. With suggested bodyguard in the background, many claim that this is Elvis come to check out the celebrations in his honour.
Many were quick to point out The King posting on the Elvis Presley Is Alive Facebook page, "I thought, he's hiding in plain sight again. The people next to him probably have no idea". While another user added, "Must be our Elvis. The bodyguards are so obvious. Wish I was there so much. I would have noticed him."
Ad. Article continues below.
In an interesting turn, however, the administrators of the Facebook page claim that this isn't Elvis, who they believe has been living as famous religious preacher Pastor Bob Joyce, but instead believe that it's Jesse Garon Presley, Elvis' twin brother who reportedly died at birth.
Whoever this man is, we are sure that he's having a good chuckle over the attention his image has gotten for attending the birthday of Elvis. Though it's still fun to wonder what could be.
Do you think that Elvis is still alive? Do you think that this picture is him? Why do you think that people still believe that Elvis is alive after all these years?