Did Donald Trump just take a hit out on Hillary Clinton?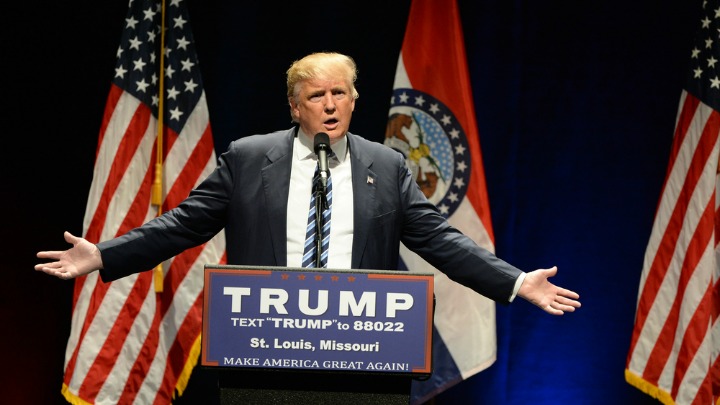 The United States presidential campaign took an unusual turn as Donald Trump was heard to hint at the assassination of Hillary Clinton by supporters of gun rights.
He was speaking at a rally in North Carolina about the next president's power to appoint supreme court justices and said, "If she gets to pick her judges, nothing you can do folks." Then went on to add: "Although the second amendment people — maybe there is, I don't know."
In case you're unfamiliar with the American Constitution, the second amendment protects the right of its citizens to bear arms.
It's a particularly contentious part of the Constitution, what with all the gun violence that seems to occur in the US, and Trump has accused his Democratic rival of wanting to abolish it, a claim Clinton denies.
Whether or not Trump intentionally suggested violence towards Clinton is open to interpretation — and Starts at 60 would love to hear your views — but many have questioned the Republican candidate over his words.
Ad. Article continues below.
Donald Trump suggested someone kill Sec. Clinton. We must take people at their word. @SecretService must investigate #TrumpThreat.

— Rep. Eric Swalwell (@RepSwalwell) August 9, 2016
Hayden: if someone other than Trump had said [it], "they'd be in a police wagon being questioned by Secret Service."https://t.co/cwoweuYUwk

— John Schindler (@20committee) August 9, 2016
Trump has also recently claimed that the presidential election might be 'rigged', which many have said is an attempt to undermine the United States' basic democractic principles.
Ad. Article continues below.
Claiming the election will be rigged, "jokingly" encouraging supporters to assassinate political opponents—Trump is undermining democracy.

— Dana Schwartz (@DanaSchwartzzz) August 9, 2016
His communication adviser, Jason Miller, attempted to explain Trump's comments saying: "It's called the power of unification. Second amendment people have amazing spirit and are tremendously unified, which gives them great political power." However, at least one person at the rally seemed to think Trump had taken things a bit too far.
Guy behind Trump immediately realized what he said was a problem. https://t.co/F3mSP9GLqt

— Chris Vannini (@ChrisVannini) August 9, 2016
What do you think? Are you worried about the possibility of Donald Trump becoming president of the United States? Share your thoughts with us.