Did David Jones make the right call?
It was supposed to be a positive gesture by Australia's oldest and most respected retailer, but David Jones has been unwittingly dragged into a racist scandal, making headlines today for all the wrong reasons.
Just a few days ago, David Jones announced retired AFL player Adam Goodes was one of a swag of new ambassadors for the store, meaning he would appear in the new ad campaign and also consult to management on the store's Reconciliation Action Plan.
However, when David Jones shared the ad featuring the Brownlow medal winner and Australian of the Year on its Facebook page, it attracted an alarming number of virtual booing, along with some downright racist comments.
Several commenters said the decision to have Goodes as an ambassador meant they would never shop at the store again.

Ad. Article continues below.
Management has quickly cleaned up most of the racist and abusive comments, leaving a litany of support for the decision in its place.
Shaun Brown writes, "Great, all these people booing about Adam Goodes as ambassador and refusing to shop in David Jones any more. Well the less racist riff raff in David Jones the better."
Another Facebook user writes, "Adam Goodes = Winner.. The haters = losers. Well done David Jones. You've got my business."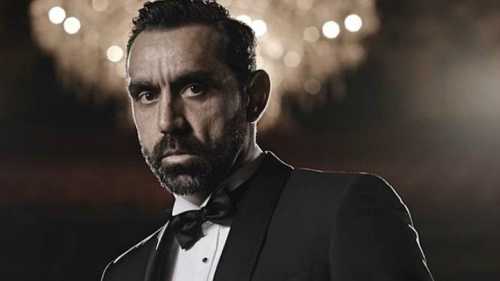 However, some others are questioning the need for David Jones to have an advisor on Indigenous affairs.
Ad. Article continues below.
Matt Palmer writes, "I have no issue with Adam Goodes being an ambassador for David Jones. I'm pleased that he has found a niche after football. What I am confused about is why David Jones require a Indigenous Reconciliation adviser? Why does David Jones feel the need to seek advice on how to reconcile with indigenous Australians? This "role" reeks of political correctness gone mad. Who are you really trying to appease David Jones ?"
While Goodes has not commented on the reception of the campaign, he previously said he was excited about the role, Fairfax reports.
"I am committed to using my name to advocate the things that are important to me, especially education, to create a better Australia for all Australians and I believe this role will give me the opportunity to do this," Goodes said.
"I believe when heritage organisations such as David Jones have a Reconciliation Action Plan they play an important role in 'closing the gap' by creating an inclusive society and promoting change," Goodes said.
"When they can use their voice to inspire positive change for the environment and community more generally, others will stand up and follow."
Do you think David Jones has made the right decision appointing Adam Goodes as an ambassador? Will it influence your decision to shop there?