Dick Van Dyke show's he's still got it at 90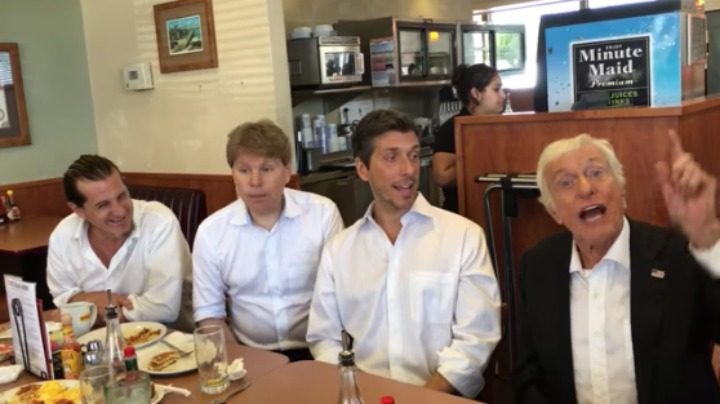 It's been 48 years since Dick Van Dyke starred in one of his all-time favourite roles in Chitty Chitty Bang Bang.
Now, the 90-year-old screen legend has shown the world he's still got it.
Imagine going for a meal and seeing Dick Van Dyke walk into the room?
Lucky diners in a Denny's restaurant in Los Angeles got a glimpse of Dick Van Dyke, and more, after a recent TV appearance by the legendary actor.
Ad. Article continues below.
With his group of crooners The Vantastix by his side, the Hollywood icon sang an a cappella rendition of the Chitty Chitty Bang Bang theme song.
Watching the video is like a flashback to Dick Van Dyke's character Caractacus Potts singing the catchy tune, which was nominated for an Academy Award.
What a treat!
If that wasn't great enough, word is that Dick Van Dyke and fellow Mary Poppins star Julie Andrews could be returning for a widely anticipated sequel to the hit musical – more than 50 years after it first hit the big screen.
Wouldn't that be exciting?
How great does Dick Van Dyke look? If you could get Dick Van Dyke to sing you a song from one of his musicals, what would you ask him to sing?