Dick Smith's Magnificent Homegrown Political Party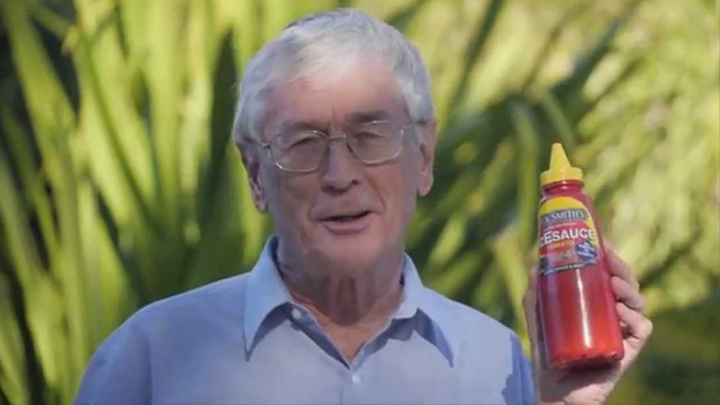 Dick Smith has shaken the OzEsauce bottle, and squeezed out his own political party.
The man who started off as an electronics retailer before giving us Australian Geographic and his own (Australian made and owned) spreads OzEmite, OzEnuts and Dick Smith's Magnificent Australian Grown Sweet Fig Jam, has now registered The Dick Smith Party.
It seems that Dick has finally had enough of repeated government's inability to effectively debate the big issues and effect real change, particularly when it comes to the business-stifling bureaucratic nonsense that bogs down growth and economic prosperity.
We at Starts at 60 think he could be on to a winner too.
Dick has been a household name for decades, no stranger to the public eye. He has weighed in on many policy positions including climate change, global overpopulation, vaccinations, asylum seekers and foreign ownership. Dick doesn't mince his words nor does he hide behind political rhetoric. You know what he's thinking. You might not agree, but you're not left wondering where he really stands on an issue.
Ad. Article continues below.
His views and actions are not without controversy, having been involved in the trial and eventual release of David Hicks from Guantanamo Bay and the financial bailout of Greens Senator Bob Green.
Dick, a former Australian of the Year (1986) and Australian Living Treasure, is known for putting the needs of Australia and its people above his own. Unlike his would-be Canberra counterpart Clive Palmer, Dick is prepared to put his money where his mouth is, and not in a blatantly self-interested way.
Dick is a known philanthropist, adventurer and accomplished pilot. These characteristics and skills are going to come in very handy down in the hallways of Parliament House.
Good luck, Dick.
Is The Dick Smith Party a good thing for the political landscape? Would you vote for him?