Dick Smith throws his weight behind Pauline Hanson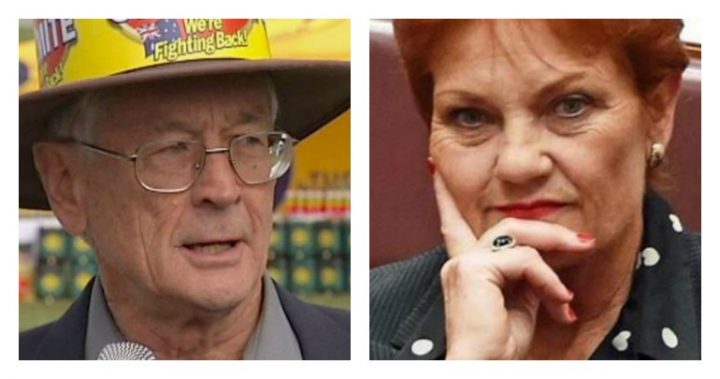 When it comes to passionate Australians, businessman Dick Smith would have to be right up there on the list and it has been revealed he is looking to lend his support to Pauline Hanson's One Nation party as it launches a major campaign in Sydney and the upcoming state and federal elections.
Smith told the Daily Telegraph he supported many of Hanson's policies, though her stance on Muslim immigration was not one of them.
"I support her policy on Julian Assange. I support her immigration policy. She says she's going to have a policy to help general aviation. I'll certainly support that," the Aussie entrepreneur says.
When it comes to immigration, Smith says he supports numbers of around 70,000 a year not 200,000, but he says, "I do not agree with her views on Muslim immigration".
The Daily Telegraph says Smith and Hanson met recently to discuss Muslim immigration and it is likely the two will meet again prior to Christmas so that he can advise her on policy.
Ad. Article continues below.
However, while he's happy to throw his weight behind Pauline Hanson, Smith says he will not financially contribute to the party because he has never donated to a political party.
The former Australian of the Year says he understands the senator's 'Trump-like support' because voters are fed up with the Liberal and Labor parties.
"So many of my friends who normally voted Coalition reckon they are going to vote for Pauline Hanson," Smith told NewsCorp. "You only have to look at what happened in America with Trump. People are so disillusioned with our present party politics. Our politicians don't tell the truth. They're all actors."
What do you think about Dick Smith's comments on the way voters are feeling towards the major political parties in Australia? What issues are of importance to you? Share your thoughts with us.