Dick Smith slams Turnbull for plans to protect the super rich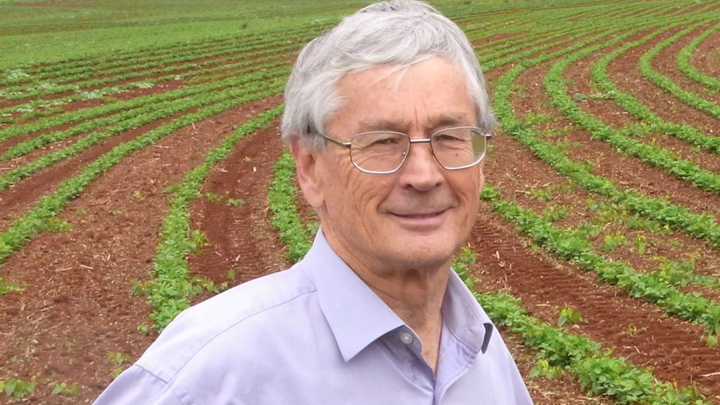 He's a feisty entrepreneur and has stuck up for hard-working Aussies for years, and today is no exception. Dick Smith has taken Malcolm Turnbull to task in a new interview, and wants him to stop his planned tax protection of the super rich.
Dick Smith told Fairfax that the PM will be "ratting on typical Australians who pay their tax" if the Coalition goes through with plans to shield large private companies from having to disclose how much tax they pay.
Once a multi-millionaire himself (and possibly still is), Mr Smith is an unlikely saviour for those who aren't wealthy business owners.
The government has caved in to business owners who don't want to disclose their tax affairs in case it puts them at risk of being kidnapped or held ransom.
Fairfax Media found in June that the Abbott government had not requested or received any advice from security agencies to verify any threat before agreeing to repeal disclosure laws.
Ad. Article continues below.
"I'm really disappointed in the Coalition on this, I think it is very important they don't change this and I am asking the Prime Minister not to change this. Otherwise he will be ratting on typical Australians who pay their tax," he said.
Mr Smith believes the claim the super rich will be targets for kidnapping is a load of hogwash: "They do it themselves. They buy waterfront properties, big boats, and big planes. They show their wealth off," he said.
"Everyone knows [property mogul] Harry Triguboff is worth $10 billion. A newspaper once said he had $6 billion and he rang up to put them straight".
The 71-year-old even went so far as to say he finds billionaires disgusting and believes they need to show and pay their fair share of tax.
"If you have turnover of $100 million you should be proud to show you are paying your tax – and most are. The ones opposing this, I'm absolutely convinced, are basically cheating the system, avoiding their taxes and we should not let them get away with it".
Ad. Article continues below.
Assistant Treasurer Kelly O'Dwyer told Fairfax the Australian Taxation Office has "comprehensive powers" to make sure companies pay their tax.
"The bill is currently before the Senate and the government will continue discussions with the crossbenchers to secure the passage of the bill," she said.
An estimated 700-1000 companies with turnover in excess of $100 million are due to disclose their tax affairs this year, including James Packer's Consolidated Press Holdings, Gina Rinehart's Hancock Prospecting, Lindsay Fox's Linfox and Russ Withers' 7-Eleven convenience stores.
Just last month, the Australian Tax Office revealed that one in five privately-owned companies with revenue exceeded $100 million paid no tax last year reports Business Insider.
Tell us, do you agree with Dick? Should wealthy business owners be upfront and honest, or do they have a right to be secretive?