Dick Smith for PM? Entrepreneur awarded highest honours and reveals his latest plan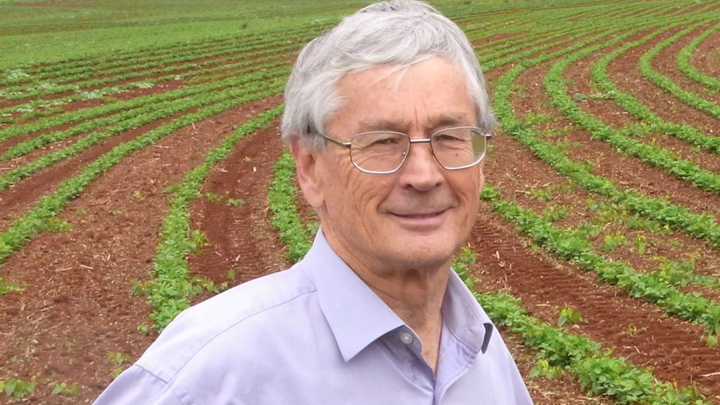 As is tradition on the Queen's Birthday holiday, the recipients of the Queen's honours were announced today. Of the 717 honours given out to remarkable Australians, one of the most deserved was philanthropist Dick Smith.
It's been hard to avoid the 71-year-old entrepreneur in the last few decades – he is a strong advocate of Australian made products and has his name plastered in big yellow letters in our shopping centres. And today, he has been rewarded for his dedication to charities and not-for-profit organisations, and also for his "eminent service" as a conservationist, humanitarian and in social welfare programs, medical research, the visual arts and aviation.
According to Fairfax, Richard Harold "Dick" Smith, AO, was made an Officer of the Order of Australia in 1999. Now he becomes a Companion (AC) in the General Division of the Order of Australia.
Of his AC, Dick said, "What a great country this is that it will give such a high award to someone who's happy to send out Dickhead matches, instead of someone ruling him out, which I would expect in many ways – because I am a bit eccentric".
But Dick wasn't always destined for great things, if his school days were anything to go by. He told Fairfax, "I found my old school report from fifth class at Roseville Public School. I was 45th out of 47 in the class.
Ad. Article continues below.
"In those days, people were sort of cruel. They made out I was dumb, and I thought I was. And I thought I would get nowhere. So my message to young people is: Don't write yourself off. It's great to have qualifications but, if you don't, you can still do  OK in this fantastic country".
He started Dick Smith Electronics at age 24 in 1968 and the rest is history.
And now, Dick is turning his sights to politics – he wants to create party called Dick Smith's Sustainable Population Party.
But that's not all: Mr Smith told ABC radio that governments needed to be held accountable to promises made and he may contest the Prime Minister's northern Sydney electorate of Warringah.
"I am thinking of having a go in Tony Abbott's seat, mainly to communicate that when you're a government and you say you are going to do things you have to do them", he said.
So tell us, are you happy about Dick's achievement today? And would you support him for PM?