Diana's stepmother Raine Spencer passes away aged 87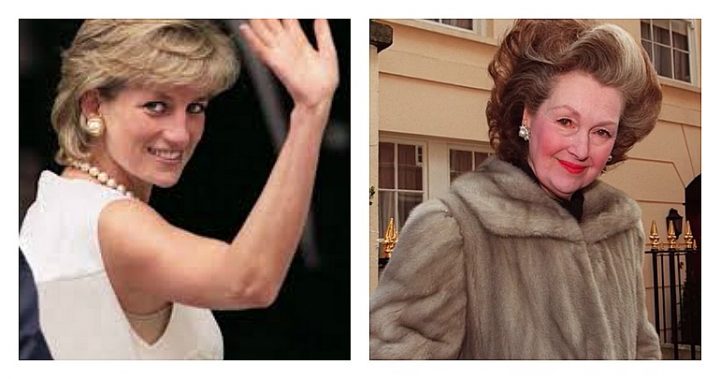 Raine Spencer, the stepmother of Princess Diana, has passed away in her London home after a short illness.
Countess Spencer was married to Diana's father Earl Spencer until his death in 1992.
Her family released a statement, saying: "Raine, Countess Spencer, died peacefully at her home in London on 21st October, 2016, after a short illness."
Raine was a well-known socialite and conservative politician and was famous for her bouffant hair which she always styled perfectly before she left the house.
Diana and her siblings were reportedly no very fond of their stepmother for a long time and used to call her "acid Raine".
Ad. Article continues below.
However, the friction seems to have soften in later years and letters between Diana and the Countess revealed a close relationship.
After Diana passed, Raine was called to speak at the inquest into her death and said she believed Diana and her boyfriend Dodi Fayed were "highly likely" to get married.
She said Diana was "madly in love" with Dodi and the pair had been getting ready to start a life together.
Ad. Article continues below.
Raine herself was married three times, once before Diana's father and once after. She was close to members of the royal family, many of whom are no doubt mourning her loss today.
She is survived by her only child, William.
Do you have a message of condolence for Raine's family?