Diana's designer criticises Duchess Catherine's "disappointing" style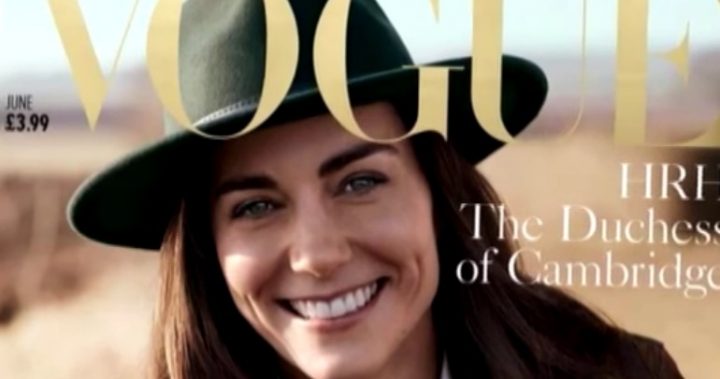 Duchess Catherine's outfits are some of the most talked about in the world.
If you're a lover of the royals, then chances are you think she's pretty stylish.
But the late Princess Diana's personal designer Paul Costelloe disagrees.
Read more: Duchess Catherine smoulders in simple yet stunning ensemble
He told the Irish Independent he didn't get the hype surrounding Duchess Catherine's style.
Ad. Article continues below.
Speaking about her June Vogue cover, Costelloe said he was 'disappointed' that it didn't measure up to Princess Diana's covers for the magazine.
"Kate's not as individual as Princess Diana. She's not offering the excitement, unexpectedness and vulnerability that Princess Diana did," he said. 
"She's filling the perfect daughter-in-law role. She's very obedient."
Read more: The Duchess of Cambridge's best looks of 2015
Costelloe has even gone so far as to suggest it comes down to the difference in backgrounds between Duchess Catherine and Princess Diana.
Ad. Article continues below.
"Diana's mother was an aristocrat while Kate's was an air hostess," he said.
Despite being critical of her sense of style, Costelloe said he would love to dress the Duchess and described her children as "gorgeous" and almost "too perfect".
So, what will Duchess Catherine think of his comments?
The Daily Mail reports that she's not likely to mind, as she has previously said she wanted to avoid being a fashion icon like Princess Diana was.
Ad. Article continues below.
Read more: Duchess Catherine's frilly dress made fun of in Canada
If you haven't seen Duchess Catherine's Vogue cover, it features her in a country setting with a relaxed, country outfit.
Vogue editor Alexandra Shulman explained the reasoning behind the casual cover on the Lorraine show.
"I think it was very much her feeling that she wanted to be what she felt she was comfortable with being," she said.
Ad. Article continues below.
"She is not a clothes horse. The idea that she is a kind of silent mannequin that just wants to put on expensive clothes is so not what she is. 
"And I think she wanted this cover to reflect that."
What do you think? Is it fair to compare Duchess Catherine with Princess Diana?