Devastating accident on cruise ship is a reminder to all travellers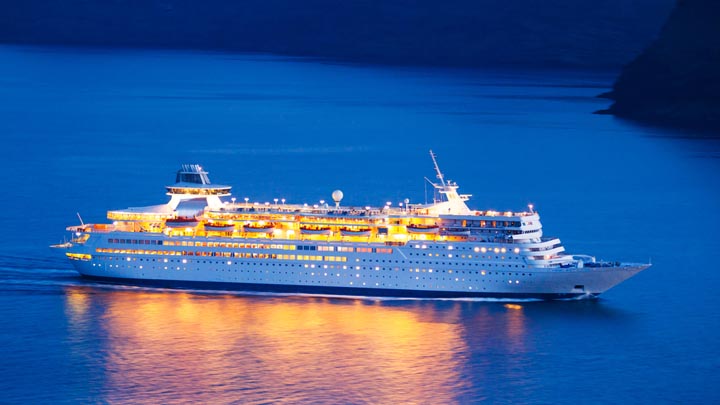 This is a reminder to all those travelling on a cruise ship soon to look out for one another and always be careful on the deck.
News reports today have confirmed a man has fallen from a cruise ship in the Caribbean.
Fellow passengers tried in vain to save the man, but he was not able to be pulled to safety. Witnesses and video footage show him screaming as he slipped and fell.
The 35-year-old man from Brazil is still missing today as the US Coast Guard continues to search for the Oasis of the Seas cruise ship passenger, reports Yahoo.
The man yelled "Let go of me! You don't touch me!"
Ad. Article continues below.
"Because of you, this happened. … I'm not going anywhere. … Let go of me! Get off of me!"
A US Coast Guard representative told the media, "Our report was that he jumped onto the lifeboat and subsequently fell into the water but regardless of how he fell into the water, we're working right now on just finding him".
"It is very tragic, especially for the next-of-kin person on board still. Also [for] a crew that was dealing directly with the person that was holding him, trying desperately to save him and he just slipped out of their hands," the captain said.
Royal Caribbean released a statement confirming the incident.
Ad. Article continues below.
"He was spotted by Oasis of the Seas crew members intentionally going over the side of the ship. A Coast Guard helicopter was dispatched and is currently assisting us with the search," spokeswoman Cynthia Martinez said, reports News Corp.
"Our Care Team is providing support to the guest's family and our thoughts and prayers are with them during this difficult time".
Over the years there have been a number of incidents of people either jumping or falling overboard. Some many remember the very sad deaths of Paul Rossington, 30, and Kristen Schroder, 26, who were on board the Carnival Spirit off the NSW coast near Forster in May 2013 when Ms Schroder slipped overboard and Mr Rossington jumped after her.
There is a video of the incident available but we have chosen not to show it as it is too traumatic, however we wanted to write this article as a warning to everyone to be very vigilant while on the cruise's deck.
If you ever see anyone slipping or attempting to jump off the deck, tell someone from the crew immediately.
Ad. Article continues below.
Tell us, do you cruise regularly?