Devastating reason you might not be able to eat prawns this Christmas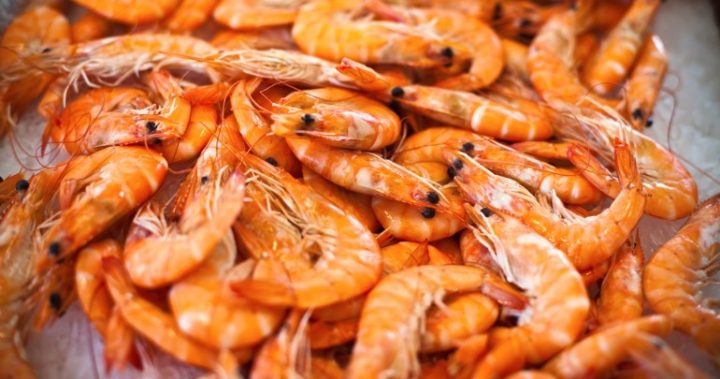 Shoppers are being warned they might need to make adjustments to their Christmas menus with the cost of prawns set to skyrocket across the country.
It's no secret that most Aussies love sitting down to a gorgeous plate of fresh prawns for Christmas lunch – it's practically a national pastime! – but this year might be different.
A devastating disease has wiped out a huge portion of supplies and massively driven up the price at the same time.
Retailers have warned the price for prawns at some supermarkets and retailers could rise to around $50 per kilo, putting a big strain on the Christmas budget.
So why the sudden price jump? Last week, prawn farmers discovered White Spot Disease had infiltrated two major prawn farms south of Brisbane causing a number of states to put a ban on importing the crustacean in time for Christmas.
Ad. Article continues below.
The disease is highly contagious and lethal to crustaceans and understandably, the Department of Industries is trying to stop the spread.
With many people already putting in their Christmas orders most supermarkets and fish mongers say they will definitely have enough prawns in stock – you just might have to pay more.
It turns out prawns aren't the only seafood affected either, with the price of oysters also said to jump up thanks to Pacific oyster mortality syndrome damaging supplies from Tasmania.
So how can you get around the issue?
Some insiders have suggested staying up a little later on Christmas Eve and going to the supermarket late at night when they usually drastically drop the prices on seafood to shift the stock before they close for Christmas day.
A great tip for anyone willing to put in the hard yards for their Christmas lunch!
Do you usually eat prawns at Christmas? What's on your Christmas menu?