Devastating: New survey reveals the most disadvantaged suburbs in Australia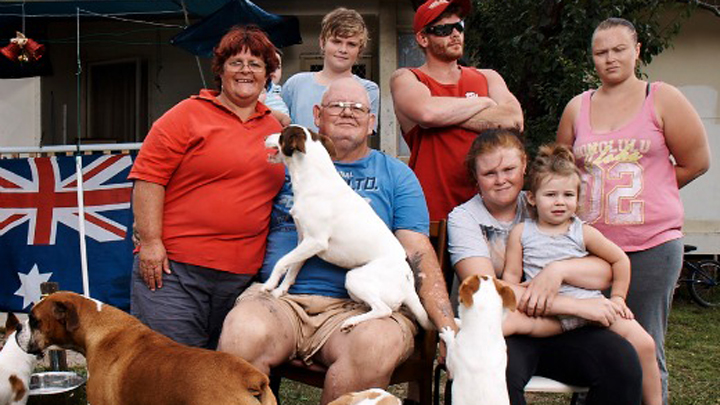 A new damning report has shown the devastating disadvantage that continues to bleed in our suburbs, and just how little our Government is doing to help these people.
Jesuit Social Services and Catholic Social Services Australia's report highlights the most disadvantaged suburbs and towns in Australia and why in an attempt to alleviate difficulties in these problem areas. They've found little has changed since 2008, when the last report was compiled.
Many of the same suburbs continue to feature in its list of the worst-affected postcodes, suggesting there is either nothing being done or what is being done is not working.
Shockingly, in NSW about one-quarter of prisoners come from about 3 per cent of postcodes.
Report author Professor Tony Vinson told the ABC that people in the most disadvantaged areas were not given "a fair go" and something needs to be done to break the cycle…now.
Ad. Article continues below.
"I've been looking at communities for 40 years and some of the areas that were disadvantaged then are disadvantaged heavily now.
"I would think it would be an enormous breakthrough for this society if it could take one heavily disadvantaged area in each state and territory, work with the local people for say seven or eight years and if we turn those communities around that would be the first time," he said about the misconception that a three-year government can change the fabric of a community in such a short time.
New South Wales
Ad. Article continues below.
Brewarrina, Claymore, Lightning Ridge, Walgett, Wilcannia and Windale.
Australian Capital Territory
Fyshwick, Pialligo, Symonston, Charnwood, Dunlop, Florey, Flynn and Fraser.
Victoria
Broadmeadows, Corio, Doveton, Frankston North, Maryborough and Morwell.
Ad. Article continues below.
Queensland
Aurukun, Doomadgee, Kowanyama, Mornington, Worrabinda and Yarrabah.
Western Australia
Those living in the most disadvantaged areas of WA are eight times more likely to have spent time in prison.
Derby-West Kimberley, Halls Creek, Meekatharra, Menzies, Mt Magnet, Ngaanyatjarraku and Wyndham-East Kimberley.
South Australia
Ad. Article continues below.
Anangu Pitjantjatjara, Coober Pedy, Maralinga Tjarutja, Peterborough, Playford – Elizabeth and Whyalla.
Northern Territory
Disadvantage is more dispersed across the Northern Territory and not concentrated in certain areas like other states.
Tiwi Islands, MacDonnell, Barkly, Victoria-Daly, Central Desert, Roper Gulf and Belyuen.
Tasmania
Central Highlands, Southern Midlands, Brighton, George Town, Tasman, Derwent Valley and Glenorchy.