Despairing Greek pensioner saved by Australian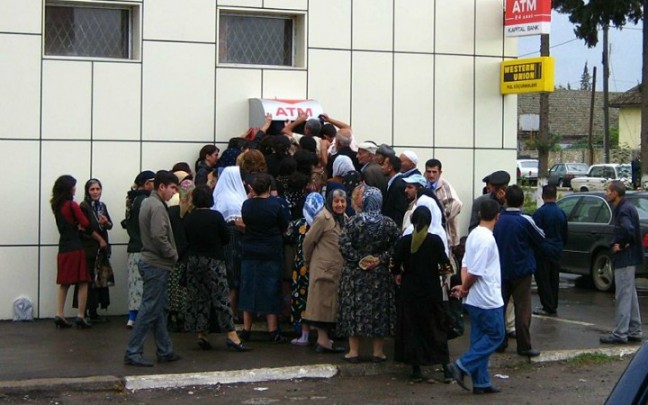 A heart-tearing photograph of a Greek pensioner crying after being refused money at four different bank branches has seen an Australian man rush to his financial rescue,
77-year-old Giorgos Chatzifotiadis had tried at four banks in his home town of Thessaloniki to withdraw his pension. After being turned away four times, it all became too much, and he broke down, collapsing to the ground and crying. Photographs were taken, and the photos of Giorgos have become the worldwide emblem of the personal cost of Greece's financial crisis.
Ad. Article continues below.
But the despair in the photo has seen a white knight emerge, and he is an Australian.
Businessman James Koufos, an Australian of Greek origin, had been alerted by his mother that the man in the photograph was known to their family.
He was identified by my mum letting me know he was an old friend of my dad's. He showed the face of Greece. The man was in total despair and he'd just given up.

He had nothing more to give and you could see his heart, his soul was broken.
After hearing that from his mother, jumped into action. He contacted Giorgios, and offered to give him 250 Euros every week for a year or "as long as it takes." He has also set up a trust fund so that others can contribute.
"This man is a old school friend of my late father," Koufos wrote on Facebook. "I will never allow to see a fellow Greek proud hardworking man starve."
Ad. Article continues below.
In interviews James has said he will travel to Greece to deliver the aid personally.
The human cost of the Greek debt crisis. The story of retiree Giorgos Chatzifotiadis. http://t.co/2dVb9Cp7Jq pic.twitter.com/1ClMjtKpy8

— 7 News Sydney (@7NewsSydney) July 4, 2015
Isn't this a lovely, personal act of kindness and humanity in the face of a national crisis?