Derryn Hinch snapped having a snooze on his first day on the job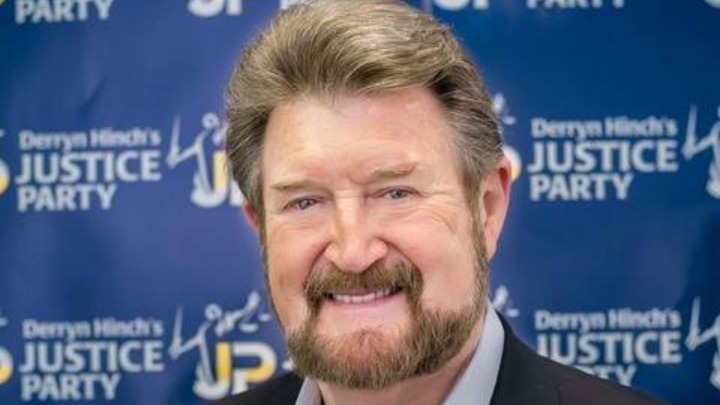 Watching parliament can be a bit of a snooze at the best of times.
And it appears sitting in on it can be too!
Newly-elected Senator Derryn Hinch has been criticised after he was pictured having a snooze on his first day on the job.
Ad. Article continues below.
To make matters worse for the 'human headline', his little bit of shut eye was during a speech by the Governor-General.
So what did the Senator have to say for himself?
Hinch told Fairfax Media he was "just resting the eyes for a minute".
"It wasn't the Governor-General's speech – although we've heard all that before many times on the campaign trail," he said.
"Late nights, early starts. That's what I'm in for."
Ad. Article continues below.
So why is Derryn Hinch have a kip in parliament making the news?
Well it turns out, just four days ago the Senator warned colleagues they only had themselves to blame if they were photographed dozing.
Hinch is a vocal supporter of lifting restrictions on press gallery photographers taking photos in the Senate.
Under the current laws, photographers can only snap Senators when they have been called to speak.
On Friday, the Senator argued that the media and the public should be able to see politicians in action "or photograph our inaction".
Ad. Article continues below.
" If you get caught nibbling your ear wax, or counting your money or dozing: tough," he said.
Despite his little nap, Hinch says he won't be dissuaded from wanting the rules changed.
"It's ironic because I'm the one who wants to let the photographers in there," he said.
He's not the first politician to have a snooze in parliament.
Clive Palmer has been snapped getting some shut eye before.
And in the same photograph as Hinch, Liberal Democrat senator David Leyonhjelm was also yawning.
What do you think? Should Derryn Hinch be criticised for having a snooze in parliament?